Letter from the Director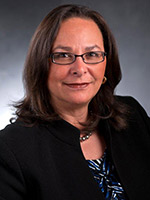 Fall 2019
The diversity of our campus is one reason Michigan State University is such a vibrant and exciting place to learn, work, and teach. Each year, Spartans of every conceivable background from around the globe join us in the hope that MSU will be a welcoming and inclusive home. The Office of Inclusion and Intercultural Initiatives is committed to making those hopes a reality. Whether you are a tenured professor or a first year Spartan carrying your belongings into your first dorm room, our message for you is the same: you belong here.  
We also extend a warm welcome to Samuel L. Stanley, Jr., M.D., who begins his tenure as our 21st president, and who has committed to building on the important work that has been done to "create a campus culture of diversity, inclusion, equity, accountability, and safety…".  
We are living in a time of exciting opportunities, but also living in a divisive era. Our country's oldest tensions are again producing terrible outcomes: disturbing rhetoric in public spaces, ideological bubbles, and acts of unthinkable violence. For many people, this era has produced a kind of fatigue and exhaustion even among the most well-intentioned people. 
Ultimately, we must make a choice about how we will react to living in tumultuous times. Will we allow ourselves to be silenced and discouraged, or will we unite to mold MSU into a place where people, regardless of the ways in which they identify are encouraged to flourish? We are certain that the latter option is worth the serious work it demands. 
Our responsibility to students, faculty, and staff is to build on MSU's past successes, learn from past mistakes, and commit ourselves to a campus climate that supports all who live, learn, and work here. Research demonstrates that when diversity exists within a welcoming and respectful environment, critical thinking is at its best, innovation and creativity take place, bias and harmful stereotypes are reduced, and engagement across differences within and outside our classrooms and workplaces is enhanced.
It is crucial that we do not become immune to the wonder inherent in our diverse community. Our campus is an amazing place, not despite our differences, but because of them. Many new members of the MSU community are learning this for the first time. Each day, our concourses and classrooms resonate with the energy of people from six continents, speaking dozens of languages, at every stage of life. Some are world-renowned experts in their fields, some are visiting the United States for the first time. Many are experiencing their first extended stay away from home, whether that home is New Delhi or nearby Delhi Charter Township. 
As an institution dedicated to intellectual inquiry, we must be able to engage in robust, vigorous dialogue. As a home to an amazing spectrum of humanity, we must ensure that our dialogue is predicated on respect, civility, and the innate dignity of all people. Building a truly inclusive community is a campus-wide, generation-spanning project. It is not easy. But we can and will do it together.
Paulette Granberry Russell
Senior Advisor to the President and Director
Office for Inclusion and Intercultural Initiatives
Past Letters from the Director:
Letter from the Director - March 2018 (PDF)
Diversity and Inclusion Statements