Letter from the Vice President and Chief Diversity Officer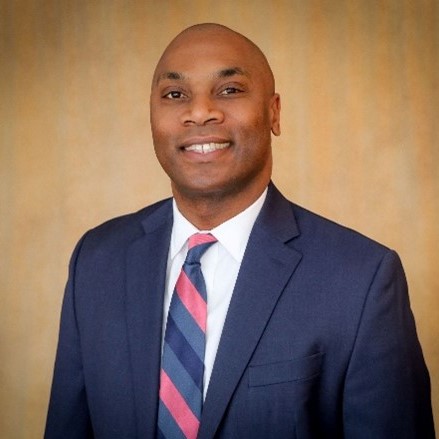 As many of us return to campus after several months of working and studying remotely, I want to assure you that university leadership is taking the necessary measures to ensure your health and safety and that of the surrounding East Lansing community. I must also acknowledge our employees, some of whom never stopped working from campus and continue to work tirelessly to enable these efforts.
When we come back together this semester, we must do so with empathy, grace and compassion, acknowledging that many feel anxious and vulnerable after such a challenging year. In the coming weeks, many Spartans will arrive on campus for the first time and be welcomed by unfamiliar peers and colleagues. As we greet new and returning students and employees, we must remember our own feelings of anxiety and our lived experiences throughout the COVID-19 pandemic that may have impacted us adversely.
The pandemic revealed health and wealth disparities that consistently burden members of underrepresented groups, who were also exposed to media coverage of racially motivated hate crimes and violence during this time. In addition, international students and scholars faced heightened uncertainty and difficulty in navigating different time zones, visa requirements, deportations and grieving the loss of loved ones. Meanwhile, the number of reported disabilities and mental health cases increased in association with isolation and dependency on remote technology.
MSU is committed to ensuring the highest standards of inclusive excellence in our health promotion, safety and bias mitigation efforts. We have risen in response to great difficulty, worked to improve digital accessibility and name and pronoun usage, launched mandatory DEI training, doubled down on community engagement and public safety and are on track to welcome one of MSU's most diverse first-year classes this fall.
Yet, in the return to being together, we must also champion a trauma-informed approach that centers on inclusion, respect and accountability.
I implore us all to allow for compassion to acknowledge the anxiety and harm we have experienced. Spartans are members of a global community, so we must be intentional about addressing the biases that we all have, especially when encountering different identities, abilities, socioeconomic status, places of origin and legal status.
The Office for Institutional Diversity and Inclusion is here to serve. My staff and I are committed to increasing diversity, ensuring equity, promoting inclusion and enhancing outreach and engagement across MSU. We offer several educational resources to help mitigate and address bias such as the Implicit Bias Certificate Program, MSU Dialogues and Building Inclusive Communities promotional materials, to mention a few.
We must continue to work to dispel stigmas around seeking help, and I encourage you to take advantage of our mental health services for students and employees:
We all need to do our part to help create and sustain a culture, climate and campus of care because when we are all focused on wellness and well-being, we all thrive.
Sincerely,

Jabbar R. Bennett, Ph.D. (he/him)
Vice President and Chief Diversity Officer