Building Inclusive Communities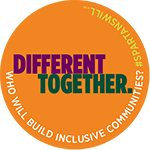 Building Inclusive Communities is a university-wide initiative that reflects Michigan State University's core value of inclusion and its rich history in supporting the efforts of every student to realize their full potential through academic pursuit. Students, alumni, faculty, and staff carry this message forward, on campus and across the globe to help build inclusive communities where diversity and differences are acknowledged as strengths.
It is the mission of the Office for Inclusion and Intercultural Initiatives to promote Building Inclusive Communities so that our differences will be acknowledged as our strength, so that we can be different together, and that our many voices sound together to form one will. The need to embrace and share this message has never been greater.
Why Build Inclusive Communities?
When we participate in the process of Building Inclusive Communities we create the opportunity to see the world differently, in our research, in the work we pursue, in the classroom, in social relationships, as consumers, voters, partners, families, travelers, and more. Building Inclusive Communities starts with a frame of mind and a deep-seated understanding that inclusion is at the core of MSU's values and the very foundation of our life-long educational journey. But results don't occur overnight. It takes time and commitment to sustain. Together we will create a supportive and welcoming environment for all Spartans.
Tools and Campus Resources
As a new initiative, Building Inclusive Communities pulls MSU's core values into sharper focus, with particular emphasis on its core value of inclusion. The Building Inclusive Communities initiative will increase visibility, understanding, support, and pride for our diverse MSU community, for our core value of inclusion, and for our history of leadership on this issue. You will see these messages reiterated across campus, and we encourage you to join or connect with the conversation online by using #Inclusivemsu.
We welcome you to connect with our message and demonstrate MSU's cohesive commitment to Building Inclusive Communities. We are providing access to tools and campus resources that support the initiative. Please explore the media assets, podcasts, and online communications on the Office for Inclusion website along with office Education and Development Programs.
You will also find a Building Inclusive Communities calendar listing campus events related to this goal, and an opportunity to label your events with the theme and submit them for inclusion in the campus-wide calendar.
The following resources are available to you for download. Please do not distort, change colors or alter language on any materials provided.
A limited supply of Building Inclusive Communities pins, posters and bookmarks are available through the Office. Please contact us and we will be happy to provide materials as supply permits.
Resources for Building Inclusive Communities
Faculty one-pagers on difficult dialogues in the classroom
Button for emails or other digital distribution
Button for print
Posters
Bookmarks
Support the Dr. Martin Luther King, Jr. Endowed Scholarship!
Support the Dr. Martin Luther King, Jr. Endowed Scholarship by purchasing merchandise from the Building Inclusive Communities Collection! A collection of commemorative items featuring inspirational designs will be available soon for purchase for a limited time.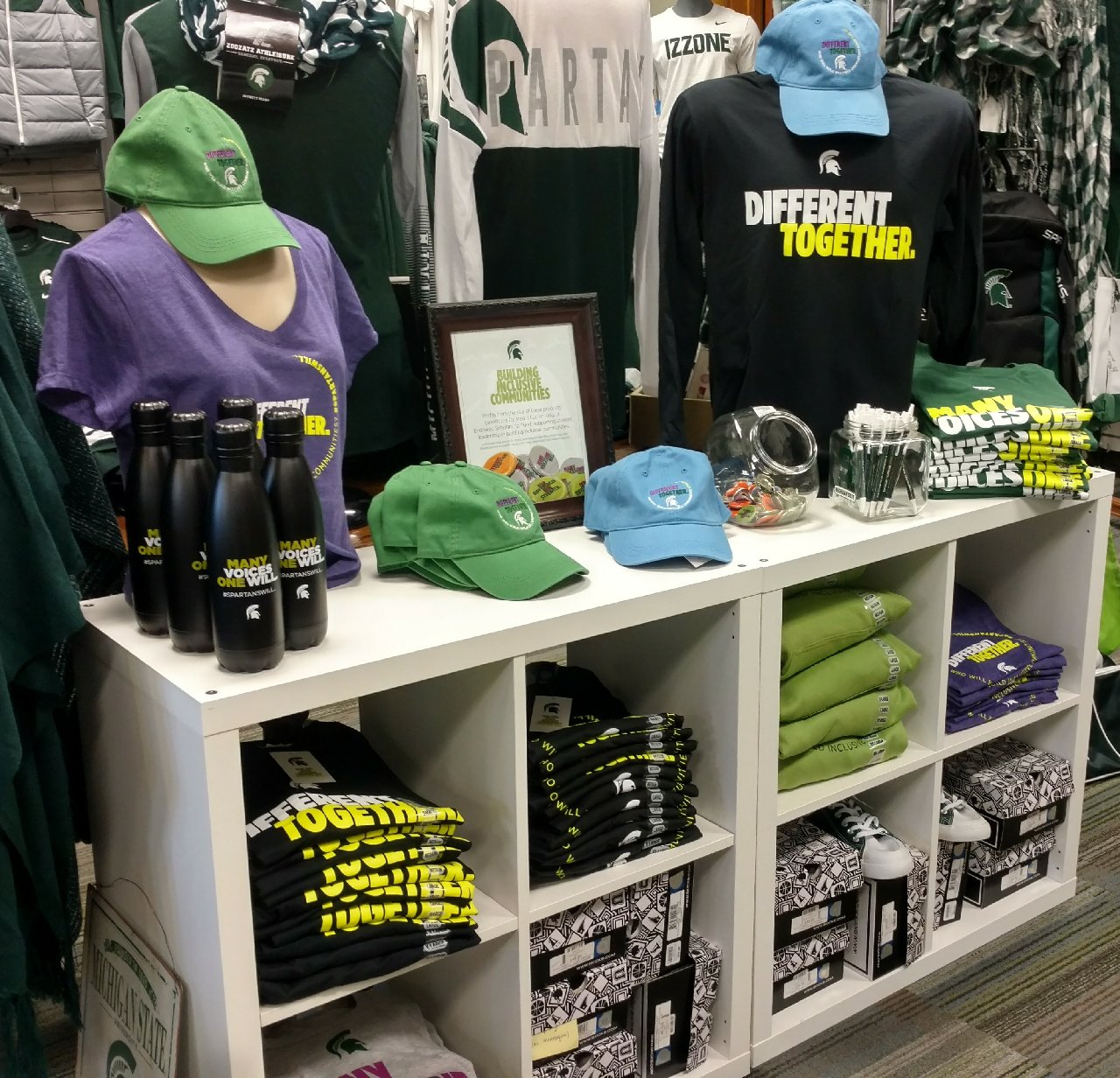 The collection includes Tees, sweatshirts, coffee mugs and more! Profits from the sale of these products support student leadership in building inclusive communities consistent with the legacy of Dr. King. Shop online at spartanspiritshop.msu.edu or visit one of the six Spartan Spirit Shop locations!
Spartan Spirit Shops
KELLOGG HOTEL & CONFERENCE CENTER - 219 S. Harrison Road | 517-884-8110
1855 PLACE - 550 S. Harrison Road | 517-353-1353
MSU UNION - 49 Abbot Road | 517-355-5116
MSU TENNIS CENTER - 3571 E. Mt. Hope Road | 517-355-2209
FOREST AKERS EAST GOLF COURSE - 2231 S. Harrison Road | 517-355-1635
FOREST AKERS WEST GOLF COURSE - 3535 Forest Road | 517-355-1635
The Building Inclusive Communities Collection is an MSU project sponsored by the Office for Inclusion and Residential and Hospitality Services.
Diversity and Inclusion Statements