Building Inclusive Communities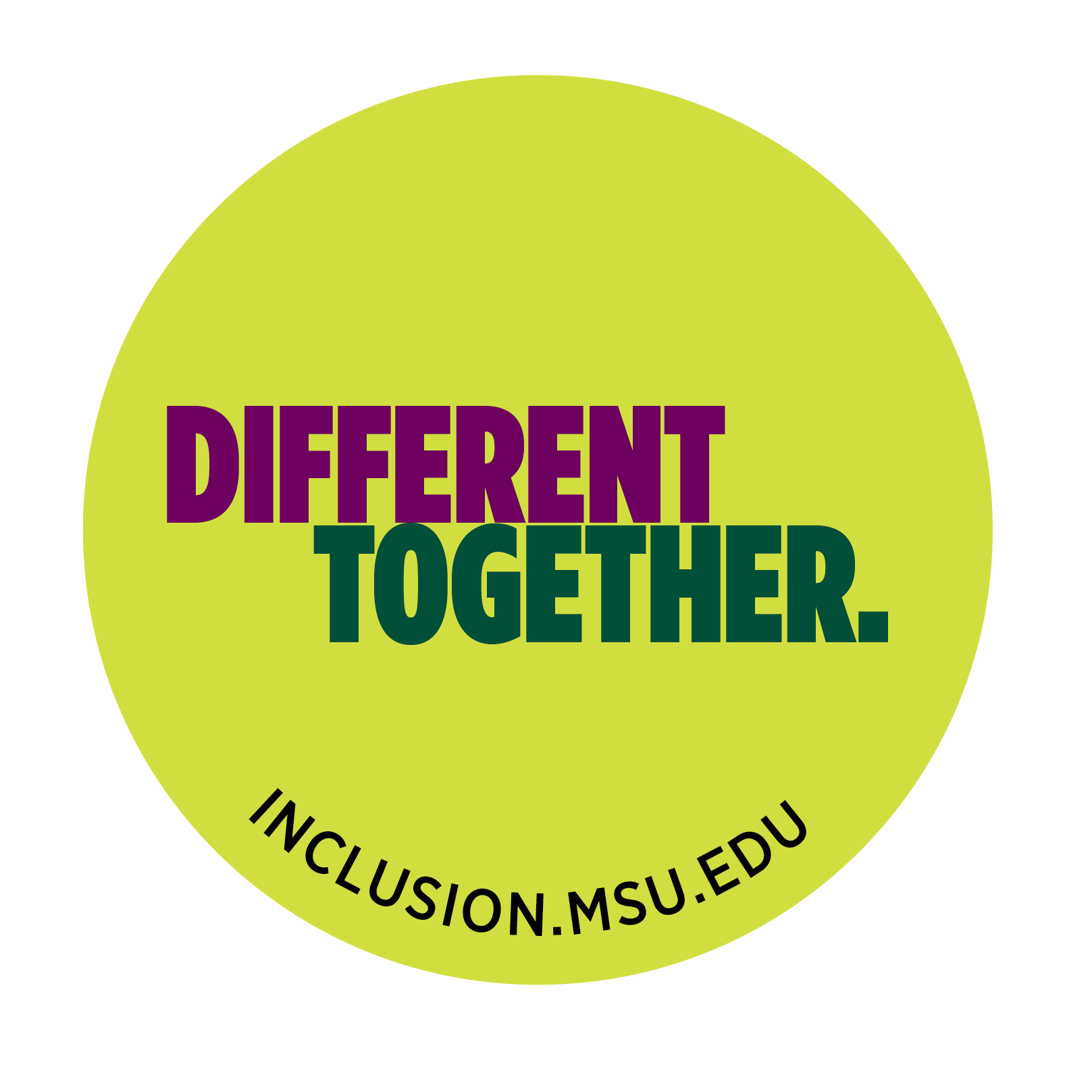 Building Inclusive Communities is an initiative to promote inclusion, respect and accountability to be different together. 
Posters
The Office for Institutional Diversity and Inclusion is offering three printable poster designs to support a welcoming campus climate.
The materials provide tools and resources to address conflict and name forms of oppression. They are designed to be easily printable on office printers and are available to the MSU campus community to post inside buildings or distribute at events. 
Questions? Email mochidah@msu.edu 
Topics include:
How to interrupt bias using PALS
How to apologize using Re-Aact
Forms of oppression 
Posters
Posters are 11" x 17" with margins.

(How to interrupt bias, available in an accessible word version) (How to apologize, available in an accessible word version)

(Four forms of oppression, available in an accessible word version)
Additional Resources
Faculty one-pagers on difficult dialogues in the classroom