Welcome
About the Office for Inclusion and Intercultural Initiatives
At Michigan State University, we believe our differences are assets. We foster a community that respects and values a broad range of backgrounds, viewpoints and experiences and encourages and creates opportunities so all Spartans can reach their full potential educationally and professionally.
MSU has always been a forerunner and innovator, leading the way for other institutions to follow. From acknowledging the ancestral and contemporary lands of Native Americans that it occupies to its early practice of educating and hiring underrepresented minorities and women.
The Office for Inclusion and Intercultural Initiatives guides and supports efforts to advance a diverse and inclusive campus community, consistent with MSU's core values.
Core Ideology
Our Core Values:
Our core values are based on the beliefs that inclusion happens only when the whole campus and community sees it as their responsibility, and that you can't have true excellence without inclusion. A unit culture of respect, trust, authenticity, and excellence.
Collaboration— we all see purpose in being here, we engage all voices, welcoming them with dignity and respect.

Camaraderie— Cooperative, supportive, counting on each other.

Courageous— able to take risks, to not compromise on, to follow through.

Commitment— Seeing things through; going the extra mile, when people come to us they know what they're getting and can count on us to deliver.

Growth— development, education, shared interest in each other's growth, learn from each other.
Our Core Purpose:
To advance and inspire a diverse and inclusive MSU campus community in which all members can excel; building capacity through continually providing the community with the knowledge and ability to create and maintain a diverse and inclusive community and learning environment; facilitating full commitment to MSU's core value of inclusion, while advancing and upholding the highest standards of practice in diversity, equity and inclusion.
Leadership— Strategic and visionary, but able to lead from the middle, to guide and influence, from wherever people begin.

Passion— about issues, beliefs, and outcomes, both shared and individual.
Vision:
MSU will be a global leader as a welcoming, supportive and inclusive community among faculty, staff, students, alumni and visitors. The Office for Inclusion and Intercultural Initiatives will be a catalyst in making MSU a global exemplar in Diversity, Equity and Inclusion.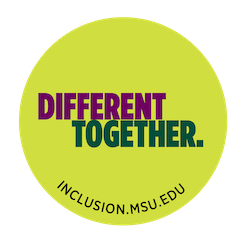 Building Inclusive Communities
Building Inclusive Communities is an initiative to promote civility, dignity, respect, understanding and empathy so that we can be different together. We are offering three updated poster and handout designs to support the return to campus.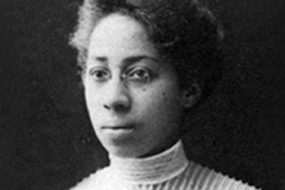 Our Diverse and Inclusive Heritage
MSU was founded on the ideals of making a quality education accessible, and for more than 160 years, our pioneering spirit has remained strong.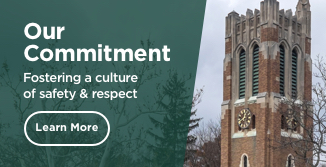 Our Commitment
MSU is committed to cultivating a safe and inclusive campus community characterized by caring and respect for others.