Dr. Martin Luther King Jr. Celebration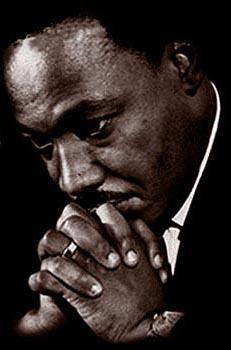 42nd Annual Celebration
Where Do We Go from Here – Chaos or Community?
Sunday, January 16, 2022 to Friday, January 21, 2022
In 1980, a graduate student at MSU founded the Committee Commemorating Dr. Martin Luther King, Jr. (ccMLKJr). It was that year, when the first program to commemorate the civil rights leader took place. In honor of Dr. King, a tree was planted and dedicated near the Student Services Building and a bust mounted in the lobby of the Student Services Building was gifted by the Wonders Hall Black Caucus. The Office for Institutional Diversity and Inclusion began coordinating the MLK activities at MSU in 2000 and was successful in endowing a scholarship program in his name in 2003.
The Planning Committee has a broad line-up of activities being coordinated for the University community. Everyone is invited and encouraged to participate. We welcome the broad exchange of ideas and critical conversations that cover a wide spectrum of social justice topics that are important to us all, especially during the most challenging time we face in our nation in modern history.
Details of events will be added to this web page as they develop. Activities will vary in format but will mostly be virtual. Exciting things are being planned so check back here frequently to access the event calendar.
ADD YOUR EVENT: If your unit or department is planning an event for this year's celebration, please complete the form to be added to the compiled list of activities for this year. Details about events should be submitted as soon as possible in order to be included in event promotion.