Dr. Martin Luther King Jr. Commemorative Celebration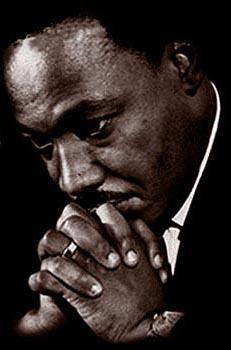 In 1980, a graduate student at MSU founded the Committee Commemorating Dr. Martin Luther King, Jr. (ccMLKJr). It was that year, when the first program to commemorate the civil rights leader took place. In honor of Dr. King, a tree was planted and dedicated near the Student Services Building and a bust mounted in the lobby of the Student Services Building was gifted by the Wonders Hall Black Caucus. The Office for Inclusion began coordinating the MLK activities at MSU in 2000 and was successful in endowing a scholarship program in his name in 2003.
40th Anniversary and Special Week-long Celebration

Friday, January 17, 2020 thru Tuesday, January 28, 2020
Several milestone events will take place and are worth celebrating in 2020. Not only is it the 40th anniversary of the Dr. Martin Luther King, Jr. Commemoration, at Michigan State University, the campus will also acknowledge the 150th anniversary of women students attending the University. In November 2020, voters will be participating in another presidential election, but women didn't always have the same rights as men, to vote. One hundred years ago, the U. S. Congress ratified the Nineteenth Amendment to the U.S. Constitution which prohibits states and federal government from denying the right to vote to citizens of the U.S. based on sex. This year's events will focus on the contributions and accomplishments of women to equity, civil and human rights.

"Still I Rise"

The famous poem by Maya Angelou, "Still I Rise" is the celebratory theme this year, used to highlight the accomplishments of and equal rights fought for by women in America.
Without question, the struggle to give women the right to vote was long and difficult. The history of the U.S. woman suffrage movement is usually told as a national one--numerous state campaigns, court battles, and petitions to Congress, culminating in the marches and protests that led to the Nineteenth Amendment. But there was a profoundly international struggle that existed from the start and must not be overlooked. Suffragists from the U.S. and other parts of the world, including women of color, collaborated across national borders and the 2020 celebration of the legacy of Dr. King will include their stories, past and present.

A variety of exciting, thought provoking and educational opportunities will be offered to the MSU Community during a week long celebration of Dr. King. Facilitated dialogue will be offered throughout to encourage diverse and inclusive conversations that focus on the contributions and roles of women, who, like Dr. King, have championed ideals of equity, freedom, peace, and justice by their tireless push for nonviolent activism and peaceful resolution to human rights issues. 
Featured events include:  See the "Events Calendar" for all events & details.
Friday, January 17, 2020 -- 1:30 p.m. to 4:30 p.m.
MSU Union MOSAIC: Multicultural Unity Center and Lake Huron Room
1:30 p.m. - 2:30 p.m. - Poster Presentations
2:30 p.m. - 4:00 p.m. - Oral Presentations
4:00 p.m. - 4:30 p.m. - Awards and Reception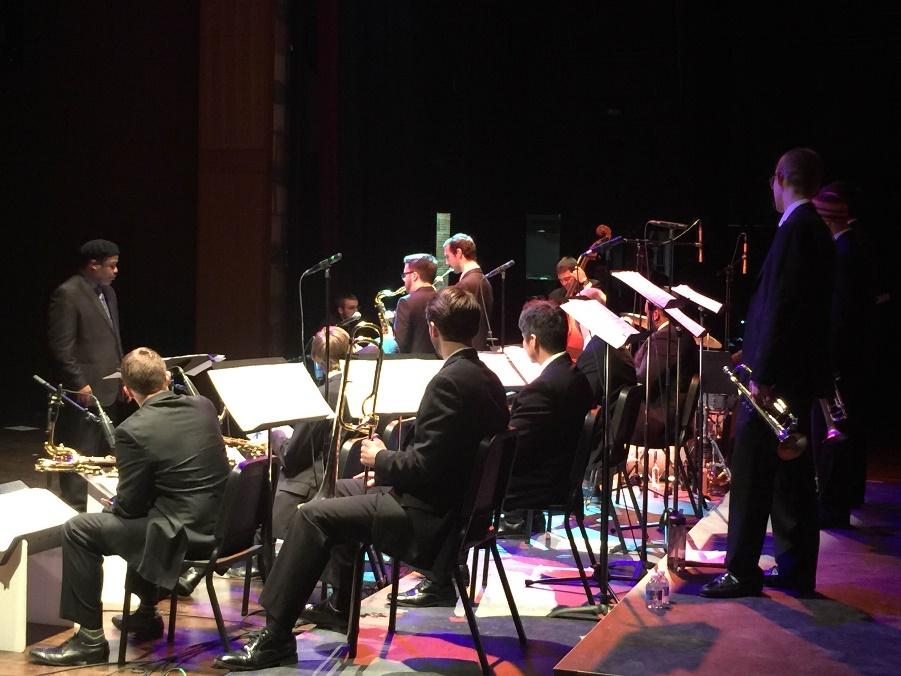 Sunday, January 19, 2020
3pm and 7pm shows, MSU Fairchild Theatre
Free, but tickets required - can be obtained in Room 102, Music Building, or by calling (517) 353-5340
Sponsored by the College of Music and the Jazz Studies Program
Contact: Cookey Whitaker, 517-432-6449; whitak48@msu.edu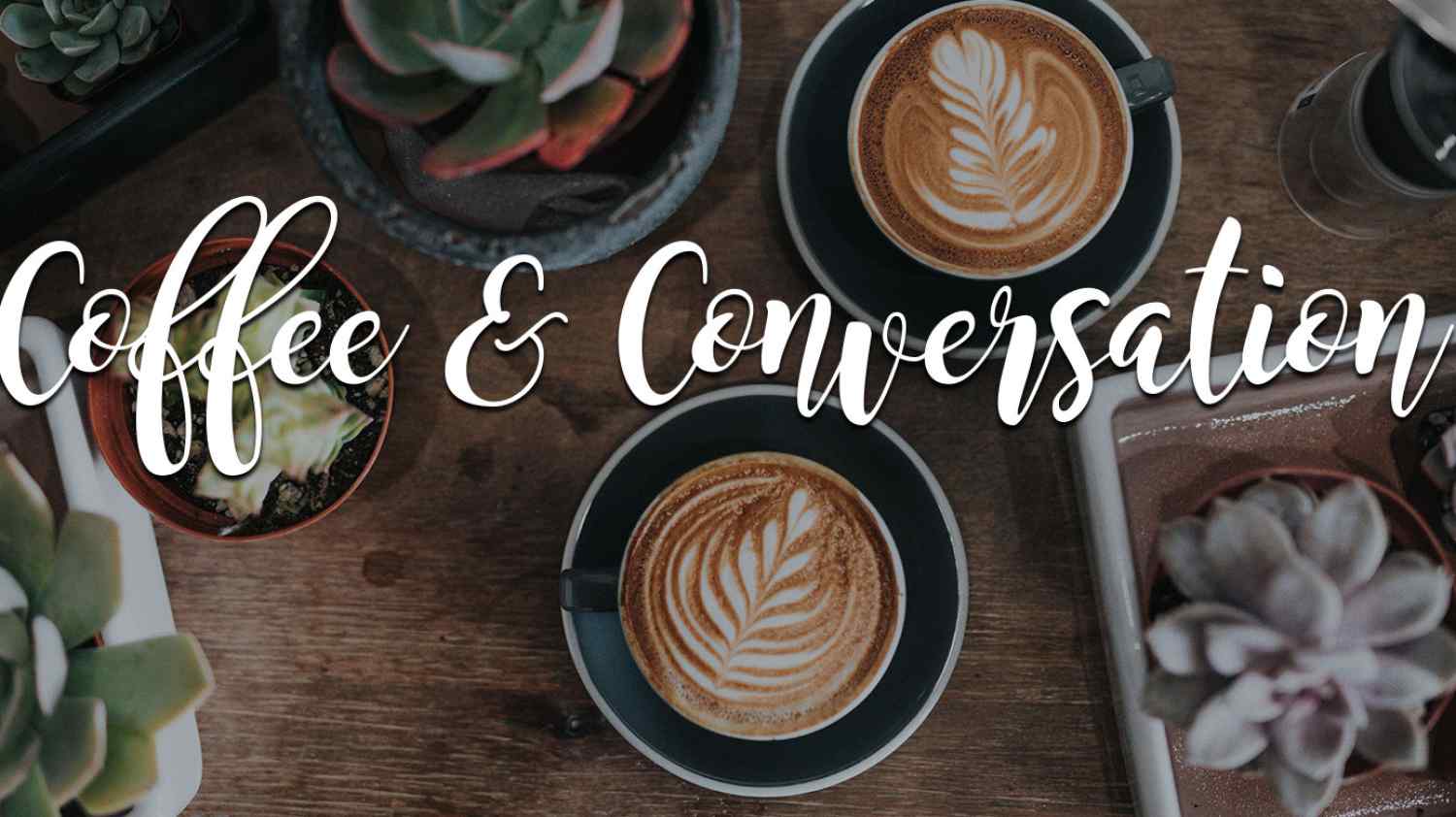 Coffee & Conversation
Tuesday, January 21, 2020
8:30-10:30am
MSU Union – Lake Huron Room – Room 337
The Coffee & Conversation event will honor and acknowledge the contributions of historically underrepresented professionals at MSU.  Guest speakers (currently Deborah Johnson, Paulette Granberry Russell, Naoko Wake, Denise Maybank, Emily Sorroche, Kelly High McCord, Danielle Flores Lopez, Artemis Spyrou, and Amy Martin) will share their experiences & contributions at MSU.  Faculty and staff are invited to  join us for coffee & conversation from 8:30-10:30am.  Hosted by the MSU IDEA Coordinators' Committee and the Office for Inclusion and Intercultural Initiatives in room 337 (Lake Huron Room) of the MSU Union. Coffee, tea, and a light breakfast provided. Please RSVP here.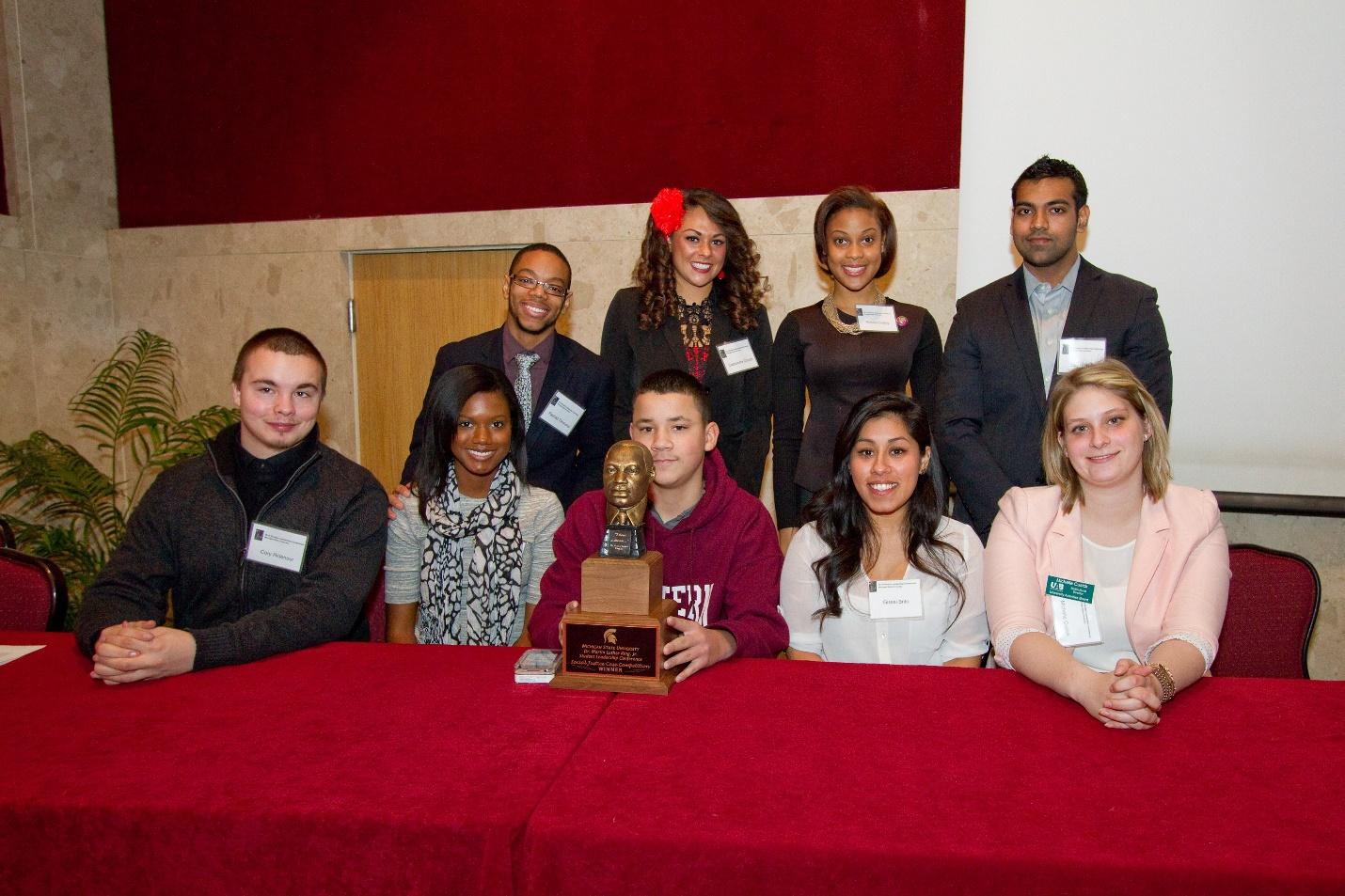 Monday, January 20, 2020
Union Building
9:00am-2:50pm
Registration required to attend luncheon program. 
The purpose of the Student Leadership Conference is to develop the leadership potential of current students, to provide a platform to elevate student voices, to demonstrate the value of dialogue across difference, & to facilitate the building of inclusive communities.  The purpose of the conference is to help develop leadership skills, expand their network, collaborate, and inspire one another. Faculty, staff, and students are welcome to watch student presentations.  Register here.
In recognition of the 100th anniversary of the ratification of the 19th Amendment to the U.S. Constitution, which gives women citizens the right to vote for the first time, a Voter Registration Drive and Resource Fair will be held in the Main Lounge on the first floor of the MSU Union from 8:00 a.m. until 2:00 p.m., Monday, January 20, 2020.
Sponsors: The MSU Administrative Professional Association, MSUvote, Women's Advisory Committee for Support Staff, League of Women Voters and the Michigan Education Association.
Commemorative March for Social Justice
Monday, January 20, 2020, 3pm, Union Building
March captains and members of the Alpha Phi Alpha Fraternity, Inc. will lead this march.
All are welcome to meet in the main lounge, first floor, MSU Union Building
Join students, staff, faculty and community members in a symbolic march for social justice, equity, civil and human rights.
Health and Wellness Service Projects
11:00 a.m. – 1:30 p.m. – Health and Wellness Service Project (Work Life Office/Service Learning) – Room 113 Linton Hall - Faculty, staff and postdocs are invited to volunteer together to write cards, decorate placemats, create a craft, provide inspirational quotes, and donate in an effort to provide health and wellness packages for Haven House, Child and Family Charities, MSU Safe Place, MSU Center for Survivors, and the Women's Center of Greater Lansing.  One can volunteer on Jan. 20, 21, and 22 from 11-1:30pm.  In addition, donations for personal items are being accepted throughout campus from January 6 through January 30, 2020.In addition, donations for personal items are being accepted throughout campus from January 6 through January 30, 2020 as noted here.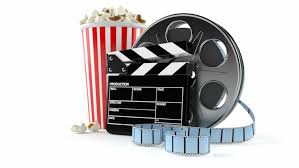 MLK Commemorative Celebration Films
Saturday, January 18, 2020, 5:30pm & 8:00pm (shown simultaneously)
Sunday, January 19, 2020, 5:30pm & 8:00pm   (shown simultaneously)
Monday, January 20, 2020, 11:30am & 5:30pm (shown simultaneously)
Shown at the Campus Center Cinema
Rooms 117 & 119 Wells Hall (across from Starbucks). 
"On the Basis of Sex" (2h)
Ruth Bader Ginsburg is a struggling attorney and new mother who faces adversity and numerous obstacles in her fight for equal rights. When Ruth takes on a groundbreaking tax case with her husband, attorney Martin Ginsburg, she knows it could change the direction of her career and the way the courts view gender discrimination.
"Hidden Figures" (2h 7m)
Three brilliant African-American women at NASA -- Katherine Johnson, Dorothy Vaughan and Mary Jackson -- serve as the brains behind one of the greatest operations in history: the launch of astronaut John Glenn into orbit, a stunning achievement that restored the nation's confidence, turned around the Space Race and galvanized the world.
See Events Calendar for more details.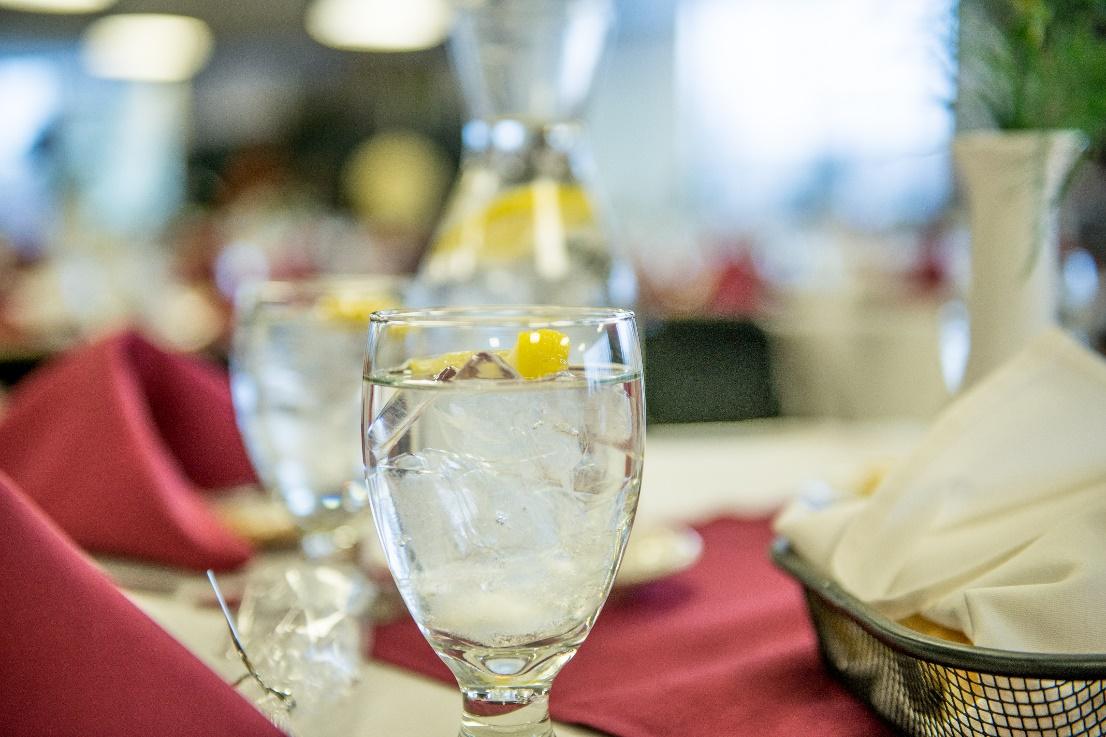 MLK Community Scholarship Dinner
Monday, January 20, 2020
Hubbard Hall Dining Room
5:00pm (doors open at 4:45pm)
REGISTRATION IS CLOSED!
Hosted by Residence Education & Housing Services
The Community Dinner was designed to provide staff who work on the national holiday the opportunity to join in the celebration of the life and legacy of Dr. King. It is free, family-friendly and faculty, staff, students, and off-campus communities are invited to join President Stanley, Director Paulette Granberry Russell, Vice Presidents, Deans, Board members, and others in the celebration.
The keynote speaker this year will be Brenda Nelson, Culinary Services Manager, and the 2018 recipient of the Inspirational Woman of the Year Award in the Professional Advancement category by the MSU Center for Gender in Global Context.
Pre-reservations are required. Click here to make reservations. Sponsored by RHS, Office for Inclusion & Intercultural Initiatives, and the CTU.
Art. Unity. Justice – Still I Rise
Friday, January 24, 2020
12-7pm
Second floor of Snyder Phillips Hall
The Social Justice Art Festival is a one (1) day festival that engages students, faculty, staff and the greater East Lansing community around social justice topics through artistic expression.
Call for submissions is due Monday, December 2 (open to undergrad and grad students only).
Join the Facebook event here.
SAVE-the-DATE: RING OF SILENCE FILM SCREENING
On Tuesday, January 28th, (6:30-9pm) at the Kellogg Center, the Development and Alumni Relations Office at the College of Nursing will be hosting a film screening of "Ring of Silence" at the Kellogg Center Auditorium. This powerful film depicts the true story of human sex trafficking in modern-day society. 
The film's director and writer, Nicole Bowers-Wallace, will give an in-depth introduction to the film followed by Q & A session. A guided discussion will also take place that teaches clinical application of identifying victims. To learn more about the event click HERE.