Dr. Martin Luther King Jr. Celebration
Good Trouble: Reclaiming Our Democracy, Demanding Social Justice
In 1980, a graduate student at MSU founded the Committee Commemorating Dr. Martin Luther King, Jr. (ccMLKJr). It was that year, when the first program to commemorate the civil rights leader took place. In honor of Dr. King, a tree was planted and dedicated near the Student Services Building and a bust mounted in the lobby of the Student Services Building was gifted by the Wonders Hall Black Caucus. The Office for Inclusion began coordinating the MLK activities at MSU in 2000 and was successful in endowing a scholarship program in his name in 2003.
41st Anniversary Celebration at MSU

A Week-long Celebration starting Sunday, January 17, 2021
Watch the Virtual March as prepared by MSU Students.
2021 Celebration Theme and Planning
"There are still forces in America that want to divide us along racial lines, religious lines, sex, class. But we've come too far; we've made too much progress to stop or to pull back. We must go forward. And I believe we will get there." John Lewis
The 2021 MLK Commemorative Celebration Planning Committee is proud to recognize the Honorable John Robert Lewis, a civil-rights leader who served in the United States House of Representatives for Georgia's 5th congressional district from 1987 until his death in 2020 from pancreatic cancer. During his youth, Mr. Lewis also served as the chairman of the Student Nonviolent Coordinating Committee from 1963 to 1966.
Edmund Pettus Bridge
It was in 1965 when 25-year-old John Lewis led a march with other civil rights activists for voting rights, across the Edmund Pettus Bridge in Selma, Alabama. It was this moment in time that came to be a key part of his legacy when he almost lost his life due to a violent blow to the head that fractured his skull when the marchers were met by heavily armed state and local police who attacked them with clubs. It was also the location where he made his last journey on July 26, 2020, in a horse-drawn carriage en route to his final resting place. The black caisson was modeled after the one Dr. Martin Luther King Jr. had for his funeral, with red-brown wheels and pulled by two black horses.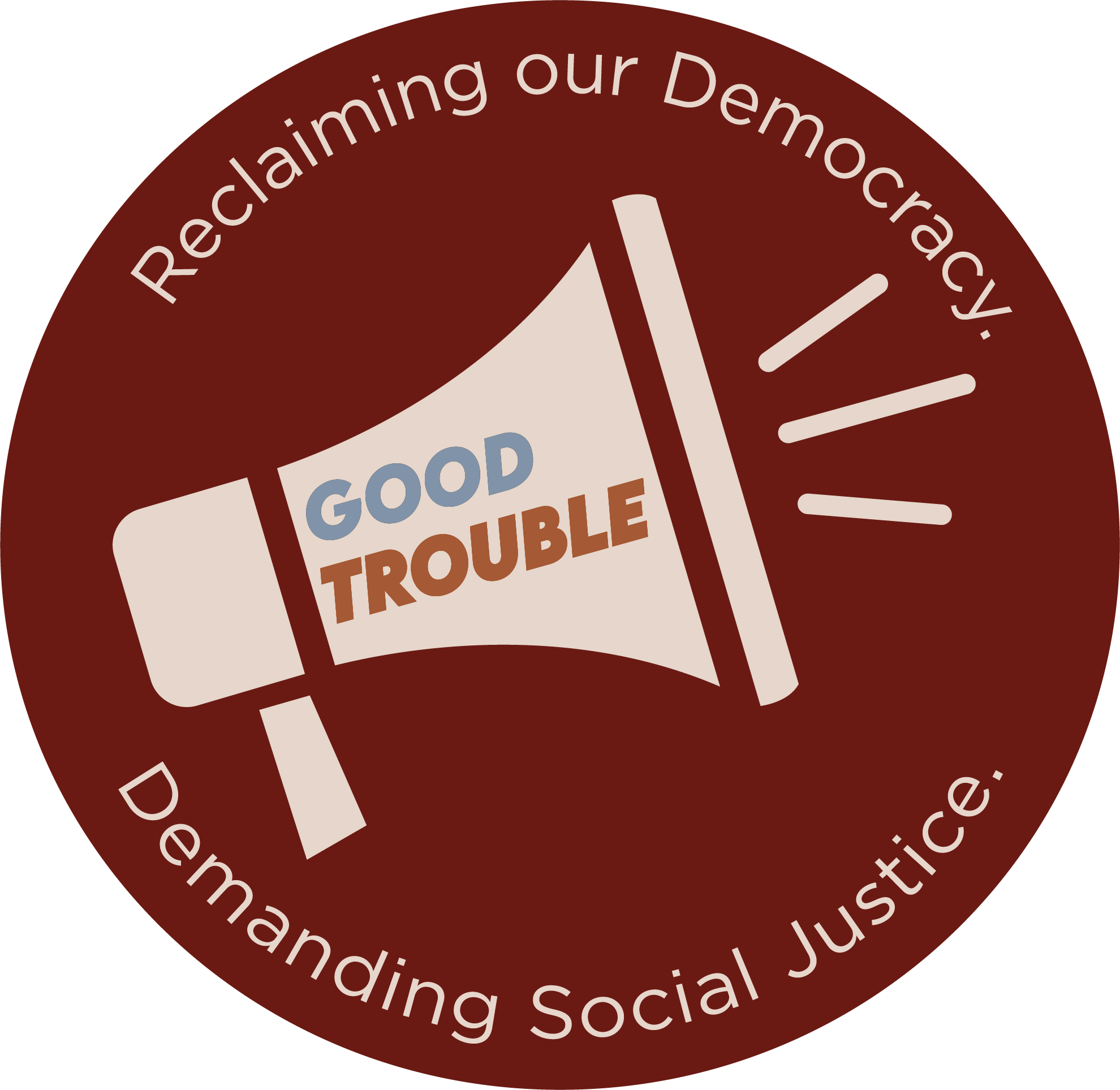 This year's theme, "Good Trouble: Reclaiming Our Democracy, Demanding Social Justice", reflects the legacy of Mr. Lewis. In fact, he coined the phrase, good trouble, when he would frequently tell audiences across the nation, "Get in good trouble, necessary trouble, and redeem the soul of America."
The Planning Committee has a broad line-up of activities being coordinated for the University community. Everyone is invited and encouraged to participate. We welcome the broad exchange of ideas and critical conversations that cover a wide spectrum of social justice topics that are important to us all, especially during the most challenging time we face in our nation in modern history.
Details of events will be added to this web page as they develop. Activities will vary in format but will mostly be virtual. Exciting things are being planned so check back here frequently to access the event calendar.
If your unit or department is planning an event for this year's celebration, please complete the form to be added to the compiled list of activities for this year.