Diversity Research Network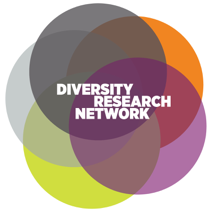 The Diversity Research Network (DRN) connects faculty of color and scholars interested in diversity research, to create scholarly communities, facilitate new interdisciplinary collaborations, and to advance the growth and visibility of research by underrepresented faculty as well as research on diversity across MSU. The DRN emphasizes MSU's value of diversity as excellence across all disciplines, and promotes this value through the support and resources it offers.
The DRN is a support vehicle for enhancing research productivity; grant, research and publication output; providing meaningful collaborative research opportunities; and training that emphasizes the unique research contexts of faculty of color and diversity scholars.
These resources take the form of a searchable database of MSU scholars for building collaborative partnerships; small grant opportunities; providing social support and social networking opportunities; facilitating scholarly recognition through network news items and media; and topical meeting spaces, writing retreats and mentoring events. 
The network seeks to augment the accessibility of diversity scholars to one another, increasing the visibility of diversity research and scholarship among MSU's faculty of color (inclusive of STEM/(STEArtsM).
Learn more about DRN membership and how you can get involved.