About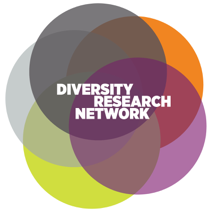 The Diversity Research Network, or DRN, emerged in response to results of a qualitative research study on the work environment and experiences of underrepresented minority tenure system faculty at MSU(FIES). The study was led by Isis Settles, an associate professor of psychology at MSU in 2013, in collaboration with the Office for Institutional Diversity and Inclusion, or IDI, following work with the NSF ADVANCE grant also managed by IDI. Based upon these data and that from the ADVANCE grant, Settles, Johnson and Garcia supported the IDI in developing the DRN concept. The DRN concept is endorsed by the university, and in spring 2016 its inaugural year was launched.
The DRN is intended to be a support resource for enhancing research productivity, grant and publication output, and meaningful collaborative research opportunities. The initiative will provide places and spaces to network, collaborate, and improve community while supporting research activities and engagement.
The goals of the Diversity Research Network include:
Scholarship:

To create and support an interdisciplinary intellectual community of MSU faculty of color and diversity scholars that promotes their excellence through research innovation, productivity, grant activity, and national recognition.

Support:

Increase inclusion through support of the recruitment, retention, and advancement of faculty of color and diversity scholars through cross-university mentoring activities.

Visibility:

Enhance the dissemination of scholarship by faculty of color and diversity scholars to increase the visibility of their research and expand MSU's reputation as an institution committed to diversity.

Student Engagement:

Promote opportunities for MSU undergraduate and graduate students to engage with faculty of color and diversity scholars in activities that will support faculty research and provide students with mentoring, support, and training.

Community Engagement:

Facilitate engagement in outreach and policy activities related to the scholarship of MSU faculty of color and diversity scholars in support of the land-grant mission of MSU to improve the lives of individuals and communities through evidence-based best practices.