Advisory Board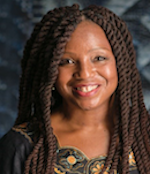 Nwando Achebe
Nwando Achebe (University of California, LA) is an award-winning author, professor of history, and Faculty Excellence Advocate (FEA) in the College of Social Science. Her research interests involve the use of oral history in the study of women, gender and sexuality in Nigeria. Professor Achebe's second book, The Female King of Colonial Nigeria: Ahebi Ugbabe (Indiana University Press, 2011), is the winner of three book awards, including The Barbara "Penny" Kanner Book Award. Achebe is the founding editor-in-chief of the new Journal of West African History, published by Michigan State University Press; a member of the African Studies Association's (ASA) Board of Directors, and a past co-convenor of ASA's Women's Caucus. Dr. Achebe has received a number of prestigious grants including awards from Rockefeller Foundation, Woodrow Wilson Foundation, Fulbright-Hays, Ford Foundation, the World Health Organization, and the National Endowment for the Humanities. In 1996 and 1998, she served as a Ford Foundation and Fulbright-Hays Scholar-in-Residence at The Institute of African Studies and History Department of the University of Nigeria, Nsukka. In the summer of 2014, Dr. Achebe was Visiting Professor at Sichuan University, Chengdu, China.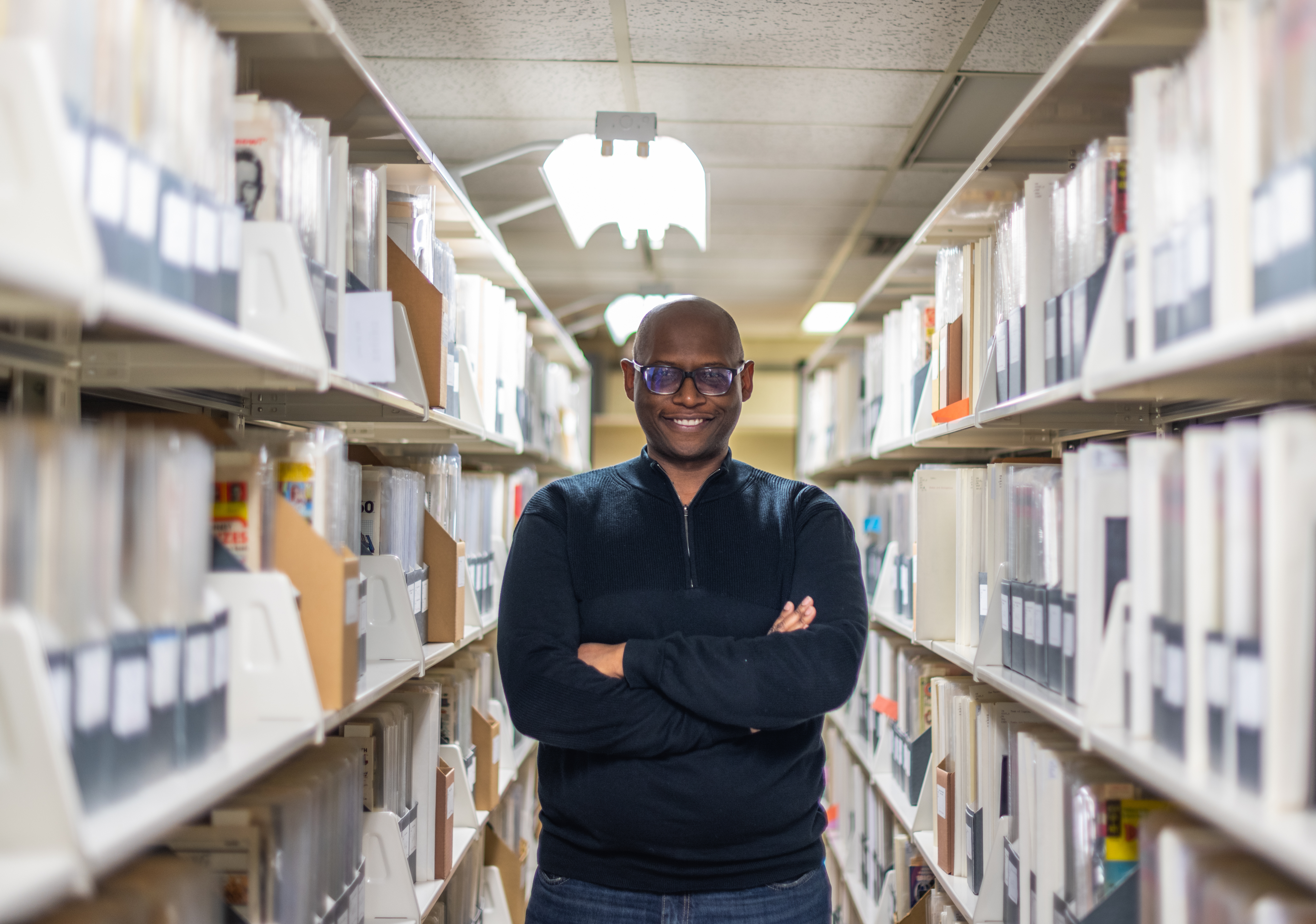 Julian C. Chambliss 
Julian Chambliss is a Professor of English with an appointment in History and the Val Berryman Curator of History at the MSU Museum at Michigan State University. In addition, he is a core participant in the MSU College of Arts & Letters' Consortium for Critical Diversity in a Digital Age Research (CEDAR). His research interests focus on race, culture, and power in real and imagined spaces. His recent writing has appeared in American Historical Review, Phylon, Frieze Magazine, Rhetoric Review, and Boston Review. An interdisciplinary scholar, Chambliss has designed museum exhibitions; curated art shows; and created public history projects that trace community, ideology and power in the United States. 
He is co-editor and contributor for Ages of Heroes, Eras of Men: Superheroes and the American Experience, a book examining the relationship between superheroes and the American Experience (2013). His recent book projects include Assembling the Marvel Cinematic Universe: Essays on the Social, Cultural and Geopolitical Domain (2018) and Cities Imagined: The African Diaspora in Media and History (2018). Chambliss is co-producer and host of Every Tongue Got to Confess, a podcast examining communities of color.  Every Tongue is the winner of the 2019 Hampton Dunn New Media Award from the Florida Historical Society. In addition, he co-produced and co-hosted the Florida Constitution Podcast, a limited series podcast that won the 2019 Hampton Dunn Internet Award from the Florida Historical Society. He is producer and host of Reframing History, a podcast exploring humanities theory and practice in the United States.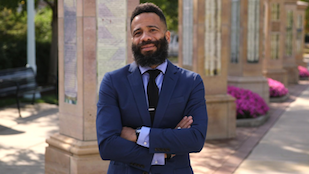 Pero Dagbovie
Pero Gaglo Dagbovie (Michigan State University) is a professor of African American history and an Associate Dean in The Graduate School. His research and teaching interests comprise a range time periods, themes, and topical specialties; including black intellectual history, the history of the black historical enterprise, black women's history, black life during "the Nadir," the civil rights-Black Power movement, African American Studies, hip hop culture, and contemporary black history. His books include Black History: "Old School" Black Historians and the Hip Hop Generation (Bedford Publishers, Inc., 2006), The Early Black History Movement, Carter G. Woodson, and Lorenzo Johnston Greene (University of Illinois Press, 2007), African American History Reconsidered (University of Illinois Press, 2010), Carter G. Woodson in Washington, D.C.: The Father of Black History (The History Press, 2014), and What is African American History? (Polity Press: Cambridge, UK, 2015). He is on the editorial boards of The Journal for the Study of Radicalism and The Journal of Black Studies and is a lifetime member of the Association for the Study of African American Life and History. He has also been involved in public history and African American history educational programs. Dagbovie served as a scholar consultant for the permanent exhibit, "And Still We Rise: Our Journey through African American History and Culture," at the Charles H. Wright Museum of African American History in Detroit, Michigan. Under the auspices of the U.S. Department of the Interior, National Park Service, National Capital Region, and the Organization of American Historians, from 2008 until 2010, he served as the principal investigator for the Carter G. Woodson Home, NHS and completed the historic resource study for the Woodson Home. He has participated in and led workshops for secondary school teachers funded by the U.S. Department of Education and the National Endowment for the Humanities. Dr. Dagbovie has also lectured abroad and throughout the nation.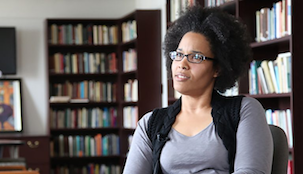 Kristie Dotson
Kristie Dotson (University of Memphis) is an Associate Professor of Philosophy and Interim Chair of African and African American Studies Department at Michigan State University and a Senior Fellow at the Center for Intersectionality and Social Policy Studies at Columbia Law School. She is part of the coalition #WhyWeCantWait that attempts to challenge the way current visions of racial justice are constructed to outlaw open concern for women and girls of color. In her academic work, she researches at the intersections of epistemology and women of color feminism, particularly Black feminism. Dr. Dotson edited a special issue on women of color feminist philosophy for Hypatia: A Journal of Feminist Philosophy entitled, Interstices: Inheriting Women of Color Feminist Philosophy (29:1, 2014) and has published in numerous journals including Hypatia, Comparative Philosophy, The Black Scholar, Transactions of the Charles S. Peirce Society and Social Epistemology. Dr. Dotson is currently working on a monograph entitled, How to Do Things With Knowledge.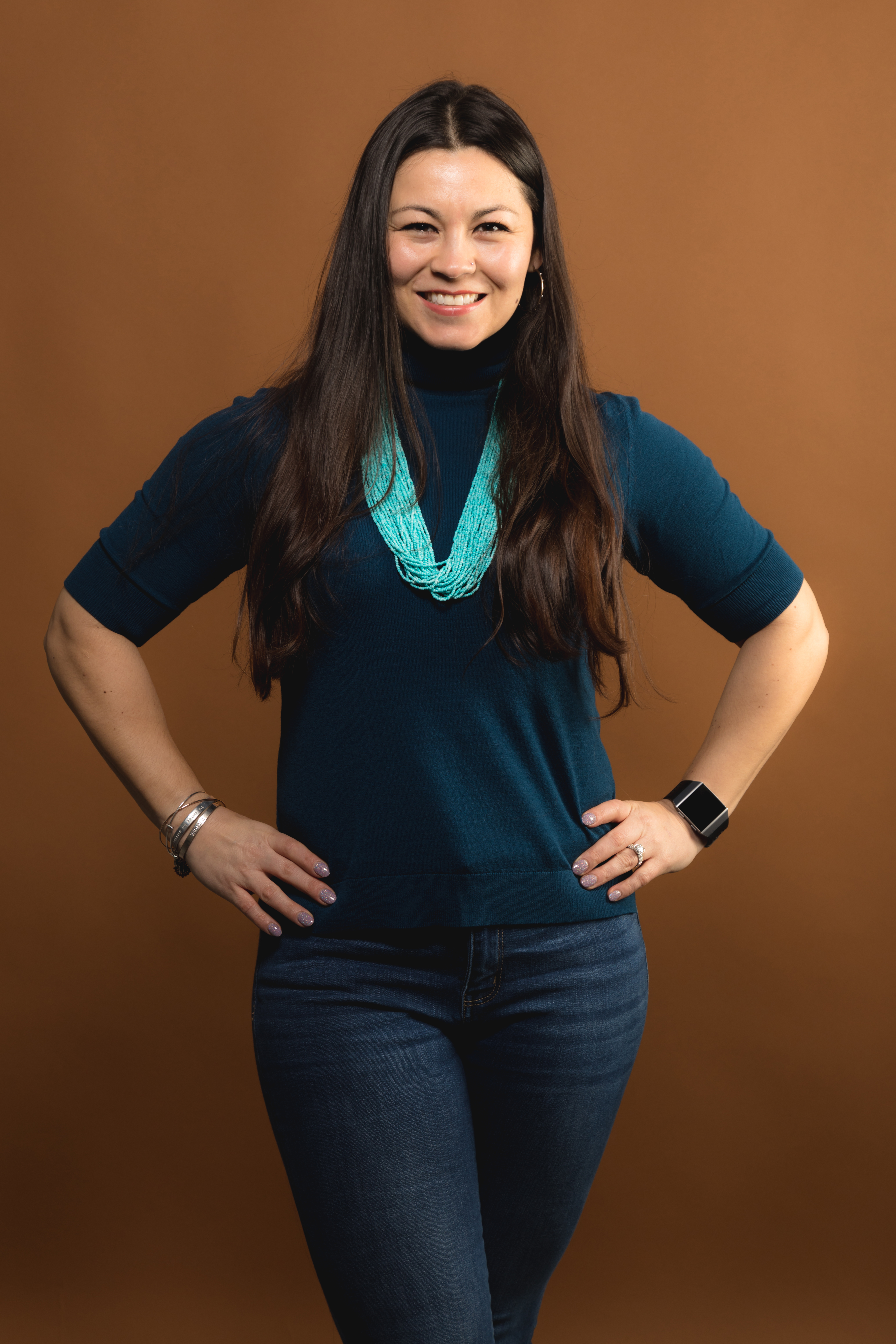 Leslie Gonzales 
Leslie D. Gonzales (University of Texas, El Paso) is an associate professor in the Higher, Adult, and Lifelong Learning unit at Michigan State University in the College of Education. She also serves as an affiliate faculty member in the Center for Gender in a Global Context and Chicano/Latinx studies. As a working class, Latina, and first-generation college student turned academic who earned all three academic degrees from Hispanic Serving Institutions; Gonzales understands how relations of power, privilege, and prestige operate in ways that can be detrimental to people historically underrepresented in the academic profession and to people who attend historically underserved and under-recognized institutions. All of Gonzales's research addresses the academic profession, particularly the evaluation of scholars and their scholarship with a specific interest in understanding how evaluation norms and practices hinder opportunities for historically underrepresented individuals, especially women of color. She serves as the Faculty Excellence Advocate in the College of Education, where she is able to apply her expertise to policy and practice. Gonzales is currently the co-PI on Aspire, a multi-million dollar project sponsored by the National Science Foundation and is an associate editor at the Review of Higher Education.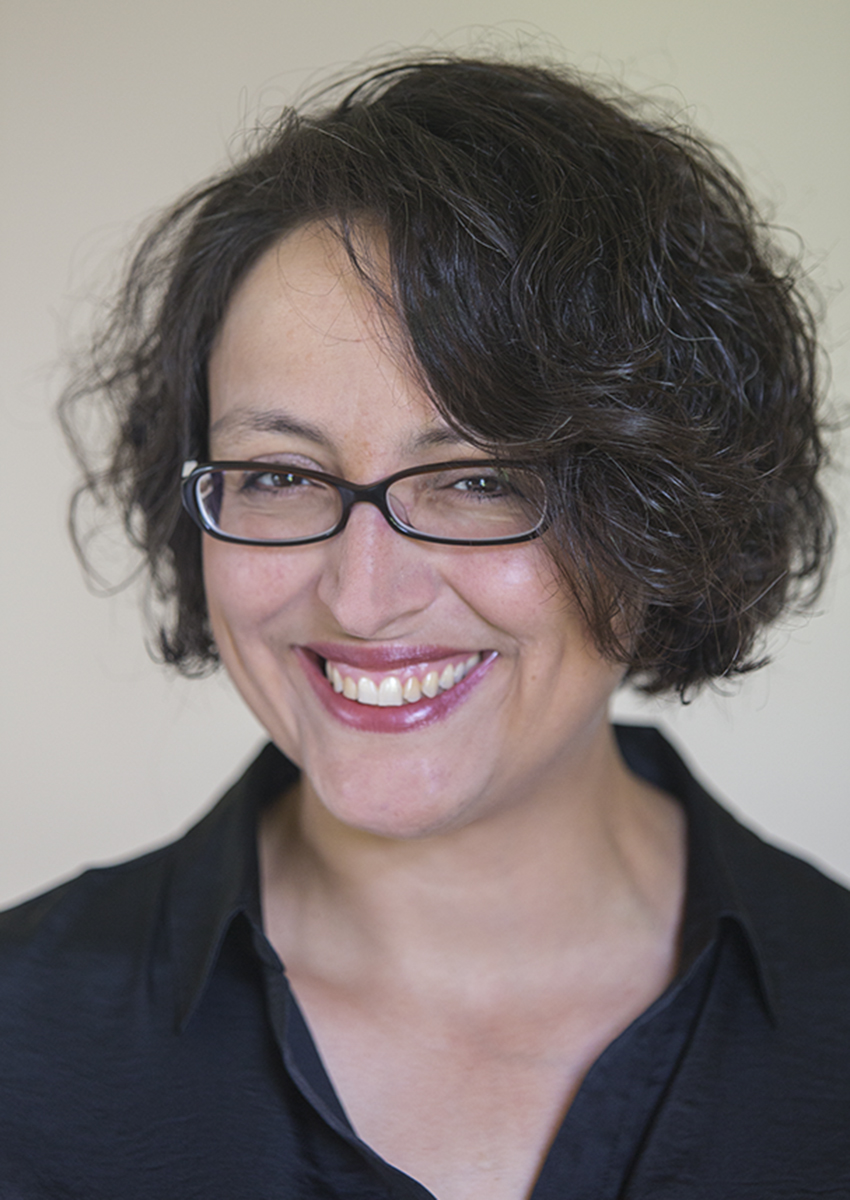 Pilar Horner
Pilar Horner (University of Michigan) is Associate Professor of Social Work at Michigan State University.  A qualitative researcher, her research interests include health disparities with regards to access of care and quality of life issues among Latinos, undocumented families, refugees, and immigrants. Her research looks at how culture influences health outcomes for disadvantaged populations, especially concerning processes of migration. Currently, Horner is working on projects in the Dominican Republic, looking at how immigration impacts socio-cultural factors related to treatment of HIV/AIDS; and with Puerto Rican survivors of Hurricane Maria on resilience strategies at the family level.  Dr. Horner teaches practice and policy courses with an emphasis on migration and transnational perspectives.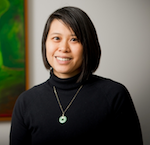 Andrea Louie
Andrea Louie (University of California, Berkley), a Professor of Anthropology, has conducted research exploring how ideas constructed around "Chineseness" as a racial and cultural identity have been reworked as transnational processes bring Chinese from different parts of the world into contact with one another. She is interested in using multi-sited ethnography to examine relationships between globalization and the continued importance of native origins and place for the rooting of identities. Her book "Chineseness Across Borders: Re-negotiating Chinese Identities in China and the U.S. (Duke University Press, 2004)" won the Association for Asian American Studies Social Sciences book award (March 2006). In it, Dr. Louie examines the challenges Chinese adoption presents to families trying to honor their children's "birth culture." This ethnographic study analyzes how both white and Asian American adoptive parents engage in changing understandings of and relationships with "Chineseness" as a form of ethnic identity, racial identity, or cultural capital over the life course. Her current research focuses on the "cultural socialization" and racialization of children adopted from China in the U.S. Dr. Louie teaches courses on Transnational Processes and Identities, China, and Asian Americans. She is past director of the Asian Pacific American Studies program at MSU.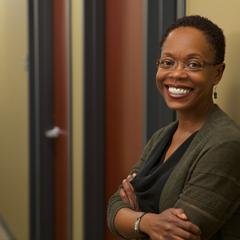 Teresa Mastin
Teresa Mastin (Michigan State University) is the Chair of the Department of Advertising and Public Relations in the College of Communication Arts and Sciences. Mastin's primary research interests include media advocacy as a public relations tool, media coverage of health issues related to women, and disadvantaged and/or vulnerable populations, especially in regard to individuals residing in struggling urban communities and developing countries. She has introduced media advocacy to non-governmental organizations operating in Rwanda, Kenya, and Vietnam and supported a number of organizations' efforts to use media advocacy to engage with their local media for a purpose of promoting core components of their mission and vision. Mastin also served as a Fulbright specialist in Rwanda and Kenya. While the Director of Diversity and Inclusion at Northwestern University Feinberg School of Medicine (2015 - 2018), she completed a Healthcare Executive Diversity and Inclusion Certificate Program, sponsored by the Association of American Medical Colleges (AAMC), and was the School's Intercultural Development Inventory (IDI) certified administrator.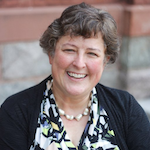 Melissa McDaniels
Melissa McDaniels (Michigan State University) is Associate Executive Director & Associate Scientist at the Center for the Improvement of Mentored Experiences in Research, University of Wisconsin-Madison. In addition, she is both Co-Director of the NIH-supported National Research Mentoring Network (NRMN) Master Facilitator Initiative, and an Affiliate of the Center for the Improvement of Mentored Experiences in Research. Previously, she served as Director of Michigan State University's NSF ADVANCE Grant in the Office of the Provost, where she collaborated with stakeholders to spearhead MSU's efforts to diversify the faculty in Science, Technology, Engineering, and Mathematics (STEM) fields. Prior to working at Michigan State, she held full-time faculty and academic staff positions at Northeastern University, Boston College and The National Geographic Society. Her areas of research, policy development, and practice include graduate student and faculty development; undergraduate and graduate teaching and learning; and organizational change. She enjoys consulting domestically and internationally on topics related to programmatic/learning assessment in higher education, research capacity development and academic career management.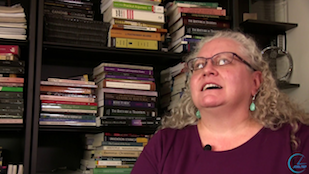 Malea Powell
Malea Powell (University of Miami) is a Professor in the Department of Writing, Rhetoric and American Cultures at Michigan State University as well as a faculty member in American Indian and Indigenous Studies. She is lead researcher for the Digital Publishing Lab at MSU, director of the Cultural Rhetorics Consortium, editor for College Composition and Communication, founder & editor-in-chief of Constellations: a Cultural Rhetorics Publishing Space, past chair of the CCCC, and editor Emerita of SAIL: Studies in American Indian Literatures. A widely published scholar and poet, her current book project, This Is A Story, examines the continuum of indigenous rhetorical production in North America, from beadwork to alphabetic writing. Powell is a mixed-blood of Indiana Miami, Eastern Shawnee, and Euroamerican ancestry. In her spare time, she hangs out with crazy Native women artists & poets, and does beadwork. Powell was guest editor (with Bratta, Levy, Riley-Mukavetz), of Enculturation special issue on cultural rhetorics, (2016) and "Introducing the Conversation: engaging with cultural rhetorics," with Phil Bratta (Enculturation, 2016).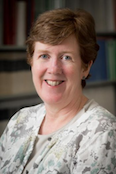 Ann Marie Ryan
Ann Marie Ryan (University of Illinois-Chicago) is a professor of organizational psychology at MSU. Her major research interests involve improving the quality and fairness of employee selection methods, and topics related to diversity and justice in the workplace. In addition to publishing extensively in these areas, she regularly consults with organizations on improving assessment processes. Along with Nancy Tippins, she co authored the book Designing and Implementing Global Selection Systems (2009). She is a past president of the Society of Industrial and Organizational Psychology and past editor of the journal Personnel Psychology. She leads the Diversity Research Group which addresses diversity in the workplace, with goals to contribute to knowledge and practices concerning underrepresented populations' identity management and inclusion at work.  She recently published When your resume is (not) turning you down: Modelling ethnic bias in resume screening. Human Resource Management Journal, 1–18. https://doi-org.proxy2.cl.msu.edu/10.1111/1748‐8583.12217. Derous E, Ryan AM. (2018)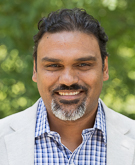 Riyad Shahjahan
Riyad A. Shahjahan (University of Toronto) is an associate professor of Higher, Adult, and Lifelong Education (HALE) at Michigan State University. He is also a core faculty member of Muslim Studies, Chicano/Latino Studies and Center for Advanced Study of International Development. His areas of research interests are in globalization of higher education policy, temporality and embodiment in higher education, cultural studies in higher education and de/anti/postcolonial theory. He has been conducting both empirical and theoretical work, focusing on a) the role of transnational actors/processes (international organizations, global rankings, media) in globalizing higher education policy; and b) rethinking the traditional objects of study/practice in higher education (e.g. temporality, pedagogy, and/or globalization) from global and non- western critical indigenous perspectives.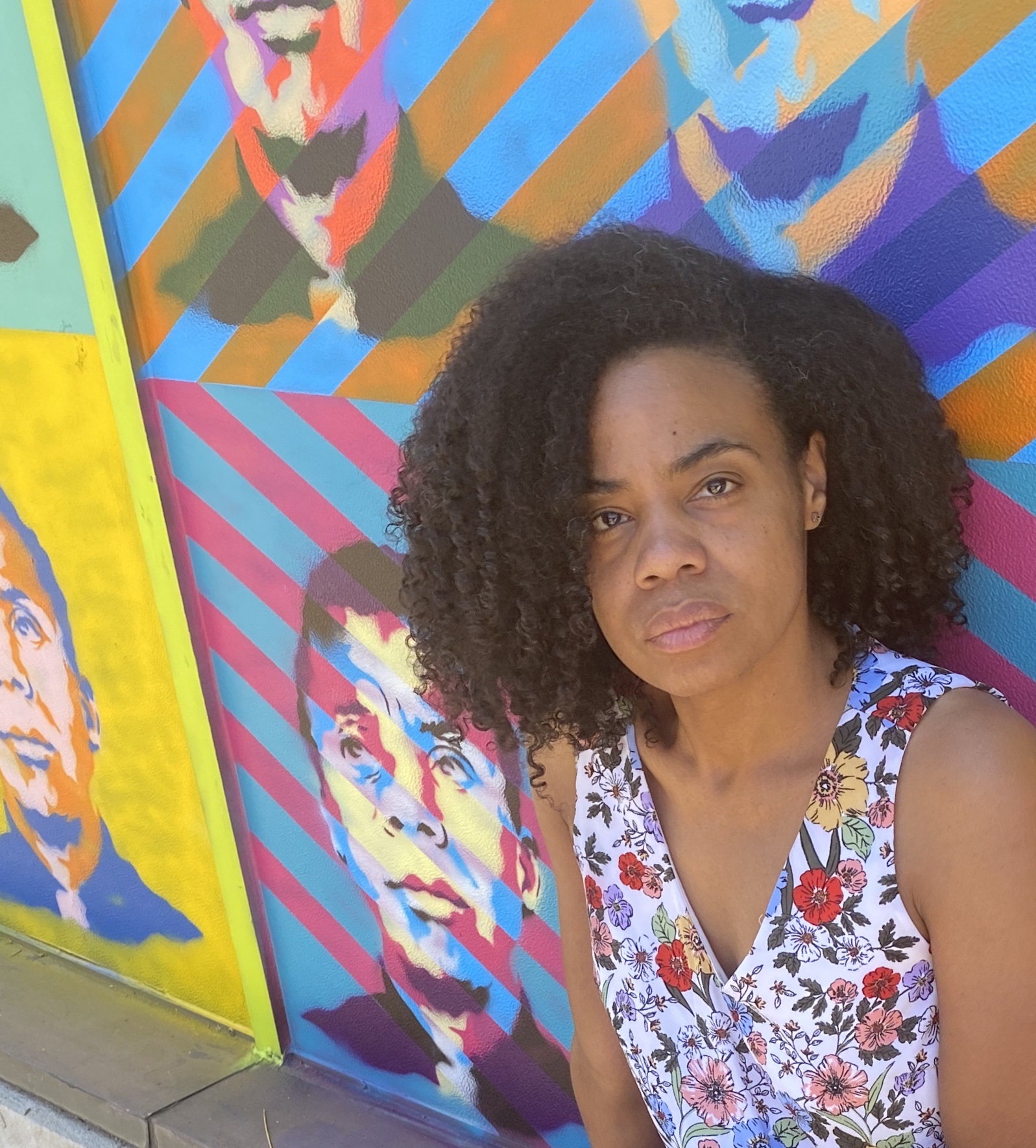 Mieka Smart 
Dr. Smart aspires to provide insight around medical and public health research to  underserved and understudied populations. She is currently working on using CBPR approaches to increase awareness around the need for genomic and other research participation among older African American adults. She currently directs Leadership in Medicine for the Underserved (LMU), a competitive program for medical students. LMU offers service learning and didactic modules designed to strengthen their clinical and leadership skills for serving medically underserved populations in urban and rural locations locally and internationally.
Dr. Smart also directs the sachet ban-monitoring project in Uganda, a longitudinal data collection and analysis effort. The study is designed to provide the practical evidence needed to monitor policy interventions, enforcement strategies and refine campaigns for compliance uptake.
At Michigan State University, Dr. Smart contributes leadership and expertise around the management of primary data collection, measurement of environmental predictors and community engagement. Internationally, she champions cross-cultural professional development via peer-to-peer experiential learning. More than 125 students have taken her cross-cultural public health courses in Uganda and South Africa.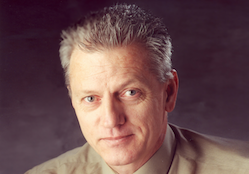 Mark Sullivan
Mark Sullivan (University of Illinois-Champagne-Urbana) is a composer and associate professor and director of the computer music studios at the Michigan State University College of Music. His compositions have been performed widely. Over three decades at MSU, he has taught music composition, computer music, and aesthetic theory, and he has written on the relationship between music, movement and language. During his career, he has also created integrated media arts programs for youth; most recently, as a part of a faculty team that helped create a new program centered on developing literacy through songwriting and media composition. Sullivan composes for acoustic instruments, with and without the computer, and for both instruments and computer-generated sounds. He specializes in the analysis and performance of contemporary music and in studies that relate music to the other arts and society. He developed and taught courses on the pedagogy of composition, and helped develop two major initiatives on creativity, innovation and entrepreneurship. He currently splits his efforts between the College of Music, and the Innovation Hub for Teaching and Learning, working on several projects, including one that integrates art and media composition into STEM education, and another that focuses on cultivating digital media literacy across the curriculum.