Calendar of Events
Living Purpose, Promise, and Perseverance Now
A variety of exciting and educational opportunities will be offered to the MSU Community in celebration of the legacy of Dr. King and historical events that took place in our nation and on our campus.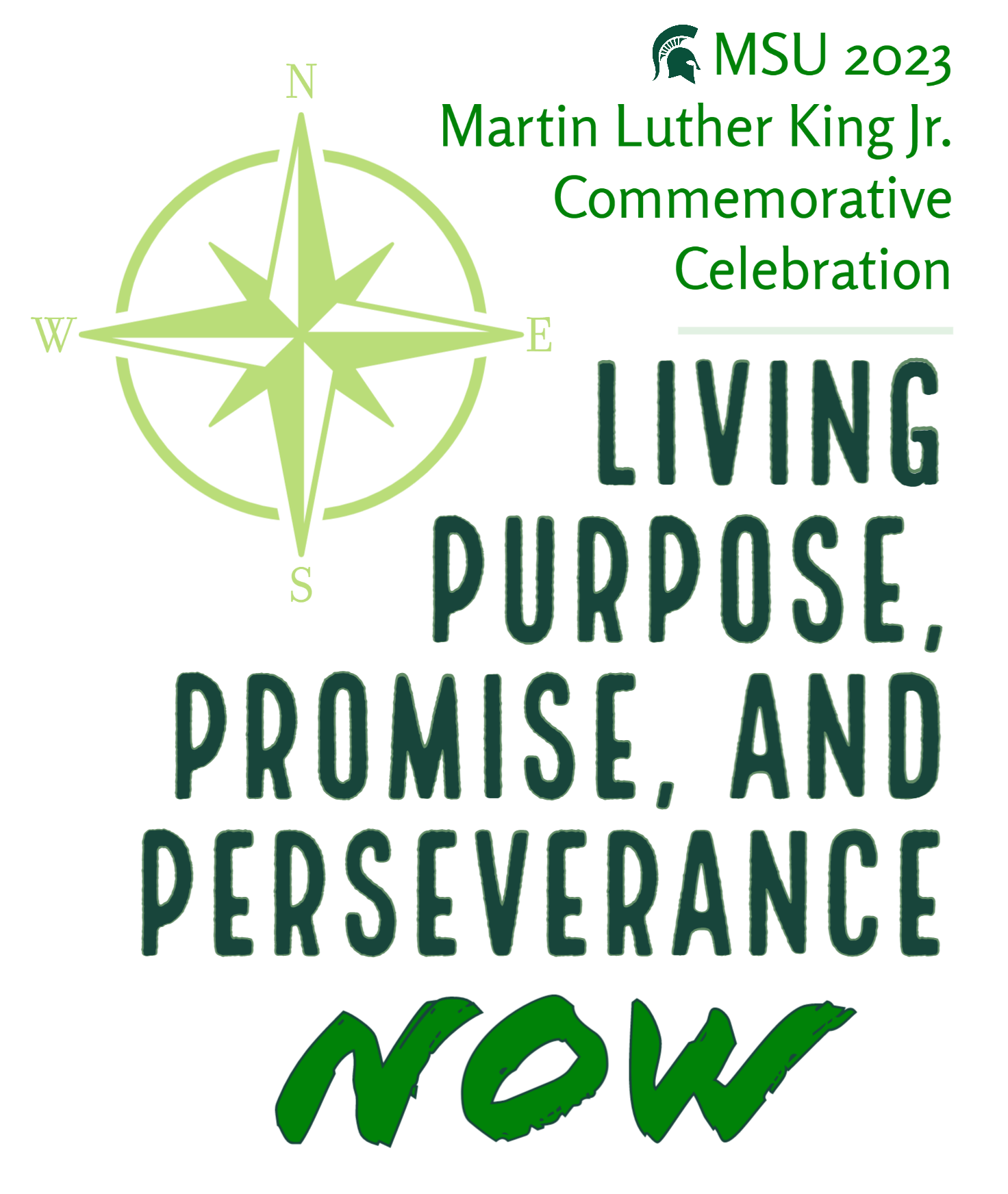 MLK questions can be directed to Audrey Bentley at bentley@msu.edu or 517-353-4563.
Media contact Henry Mochida
2023 Events
The events line up for the 2023 Martin Luther King Jr. Commemorative Celebration are below! 
Did you attend an event this year? Let us know about your experience via this survey.
Events Happening All Week
Thursday, Jan. 12
Friday, Jan. 13
Saturday, Jan. 14
Sunday, Jan. 15

 
Monday, Jan. 16
Tuesday, Jan. 17

 
Wednesday, Jan. 18

 
Thursday, Jan. 19

 
Friday, Jan. 20