Vice President and Chief Diversity Officer's September Letter
September 9, 2021 - Jabbar R. Bennett, Ph.D.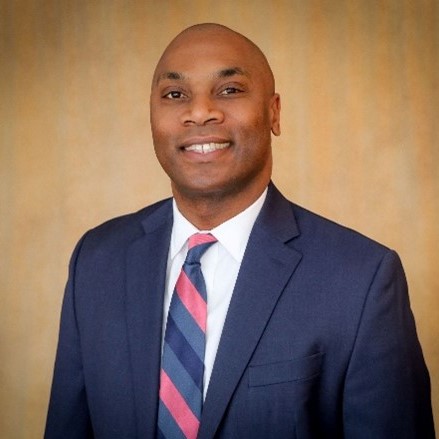 After months of preparation, our campus is vibrant once again with adjustments made to keep us all healthy and safe. You can learn about these safety precautions in this informative podcast discussion on the COVID-19 vaccine and mask mandates with President Samuel L. Stanley Jr., M.D. and Dr. Norm Beauchamp, executive vice president for Health Sciences; Suzanne Lang, associate provost and associate vice president for Academic Human Resources; and Rick Fanning, interim associate vice president for Human Resources.
Mitigating bias
I addressed students and employees in a recent letter to underscore the importance of returning with grace, empathy and compassion in all we do. Many offices across campus have been preparing to promote a smooth return to campus by providing educational and supportive services including  Counseling and Psychiatric Services' Health and Wellbeing Guide, Infrastructure Planning and Facilities and MSU Libraries partnered to launch a DEI Library Guide, along with  Student Affairs and Services launched an Inclusive Campus Initiative, and Residence Education and Housing Services' re-launch of the Hate Has No Home Here campaign. Finally, the MSU WorkLife Office is offering a number of presentations to help increase workplace wellbeing, provide information and emphasize tools to navigate stress.
In the Office for Inclusion and Intercultural Initiatives, we are gearing up to launch our second year of the DEI Foundations online education module, which is required for incoming students and employees.  We have also made available printable posters and handout designs to promote inclusion, respect and accountability with the return to in-person learning and working on campus.
MSUToday featured stories on grace, empathy and compassion, which I encourage us to be aware of. These include stories addressing space and grace to mitigate bias across campus; privilege and justice in the classroom; the challenges facing LGBTQA+ and student parents; and how MSU's first woman Vietnamese executive chef welcomes students through food.
Finally, I was pleased to be featured in a story on the adjustments in higher education due to COVID-19 with  Quentin Tyler, College of Agriculture and Natural associate dean for diversity, equity and director of MSU Extension.
DEI happenings
In other news, my office is currently building our team. We are hiring the director of equity and compliance, which will be open until the position is filled. In addition, we are in the middle of a search for our next MSU Dialogues program coordinator. Lastly, I am excited to welcome Terrence "Terry" Frazier as my special assistant to support the advancement of DEI strategic priorities and strengthen connections with Student Affairs and Services.
In August, the DEI Steering Committee released its report to inform our campus's strategic planning efforts around increasing diversity, ensuring equity, promoting inclusion, and enhancing outreach and engagement. I commend the leadership of steering committee co-chairs,  Wanda Lipscomb and Luis Alonzo Garcia, along with students, colleagues and alumni who contributed to this major effort.
The Multi-Racial Unity Living Experience and Intercultural Aide program, commonly known as MRULE-ICA, celebrates its 25th anniversary of building cross-cultural communities among diverse students this academic year. Meanwhile, the College of Communication Arts and Sciences launched the inaugural Ignite program, a summer bridge program that is critical to student success, particularly for first-generation college students from underserved communities. Ignite is a recipient of my office's Creating Inclusive Excellence Grants or CIEG. Lastly, the Department of African American and African Studies welcomed three scholars who will help bring a focus on Black feminisms, Black genders studies and Black sexualities studies.
MSU's Student Veterans Resource Center earns our sixth consecutive 'Gold Status' recognition from the Michigan Veterans Affairs Agency in the annual ranking of veteran-friendly schools. The status demonstrates the highest level of recognition in veteran focused service.
The College of Agriculture and Natural Resources' Native American Institute recently launched a guide for researchers working with tribal communities. The Reciprocal Research Guidebook provides a framework for establishing sustainable and equitable partnerships between faculty and Indigenous Nations.
In Infrastructure Planning and Facilities, this summer marked a historical first when two women were promoted as stationary engineers, a role that has traditionally been male-dominated. Donna Jones became the first woman in the position and Cher Briggs the first Black woman.
The Center for Disease Control and Prevention awarded a six-million-dollar grant to MSU researchers to close the COVID-19 racial equity gap in health outcomes and vaccination rates in Michigan and beyond. Epidemiologist Debra Furr-Holden leads the project. Additionally, two faculty in Entomology were awarded a $786k grant from the National Science Foundation to expand outreach opportunities for historically underrepresented students in STEM.
MSU researchers in the College of Social Science launched the Michigan Employment Clinic, a website to help those with disabilities and criminal records get employment. In addition, Broad Museum features a couple of exhibitions, including art and incarceration in Michigan and incarcerated women of the U.S., that are open through Dec. 12. 
The Center for Bioethics and Social Justice is hosting an upcoming webinar on Sept. 13 on the structural racism between incarceration, policing and health. And MSU Police and Public Safety announced a department restructuring to meet the recommendations made by the Task Force on Racial Equity and RVSM Strategic Plan.
On Aug. 24, I attended an MSU Department of Police and Public Safety event recognizing the leadership of MSU Captain Sherief Fadly who was invited to the FBI Headquarters in Washington D.C. to speak on his Muslim American experiences before and after 9/11 and what community engagement could be like.
On the horizon
As we approach the 20th anniversary of 9/11, we must remember the lives lost and continue the work that the Muslim Studies Program has championed to raise awareness, break down myths and support an inclusive campus for all Spartans.
Finally, Sept. 15 – Oct. 15 is National Hispanic Heritage Month. This year, MSU welcomes our largest incoming class of Hispanics/Latinos with over 600 students admitted. We recognize and celebrate the achievements and contributions of all Hispanics. As we strive to become a national leader in DEI, we must ensure that our country's changing demographics are reflected, acknowledged and valued at MSU to move forward together.

Jabbar R. Bennett, Ph.D. (he/him)
Vice President and Chief Diversity Officer