Vice President and Chief Diversity Officer's July Letter
July 7, 2021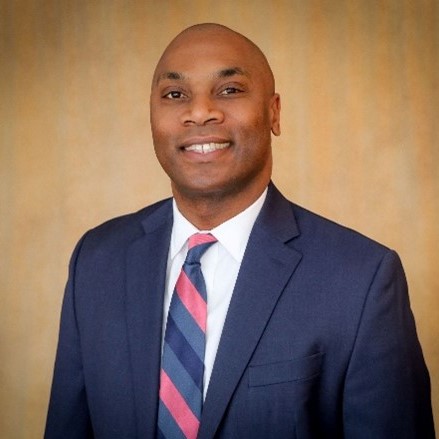 I am excited to announce the Diversity at MSU: 2019-20 Annual Student and Workforce Data Report. Special thanks to the Office of Institutional Research and the DigitalX web accessibility team for their continued partnership and shared commitment to meeting accessibility standards. IR has been instrumental in the compilation and design of the report.
Additionally, the Creating Inclusive Excellence Grants Program for 2021-22 is now open and we are accepting proposals by August 16. The program has provided funding since 2005 to advance inclusiveness at MSU.
Executive Vice President for Administration and Chief Information Officer Melissa Woo and I launched a Short-Term Work Group on Name and Pronoun Usage in May to explore ways in which names and pronouns can be captured and utilized consistently across various university systems and processes. 
We also near the final release of the Diversity, Equity and Inclusion Steering Committee Report. I await the opportunity to engage the Spartan community in the next steps of this process as we work to convey a formal DEI strategic plan.
In May, the College of Nursing recognized Mental Health Awareness Month by identifying ways to address anxiety for nurses during COVID-19. I had the pleasure to converse with President Samuel L. Stanley Jr., M.D. about our DEI institutional priorities at a University Advancement online event where we were joined by alumni and staff and faculty. I was a featured guest with the College of Agriculture and Natural Resource's Associate Dean and Director for Diversity, Equity and Inclusion and Director of MSU Extension Quentin Tyler on the Department on the Department of Entomology's Bug Talk podcast with host and Associate Professor Zsofia Szendrei for a conversation on leadership.
June was Pride Month, an international celebration that started with a protest against police brutality at the Stonewall Inn in New York City in 1969. Pride is also a fight for freedom and learning how to embrace the coming out journey. Read this informative HigherEd Jobs story on supporting LGBTQA+ faculty and staff featuring The Gender and Sexuality Campus Center Director Jesse Beal. The center was renamed on July 1 to be more reflective of the broad community and services that it provides to our campus community. 
Additionally, MSU held our first university-wide celebration of Juneteenth, which is the oldest commemoration recognizing the end of the enslavement of African Americans in the U.S. Despite inclement weather we had over 300 people in attendance. Check out the photo album!
This summer, several domestic and global issues have impacted members of the Spartan community and our work in various ways from conflict in the Middle East, politicization of critical race theory and issues related to free speech and inclusion. 
I issued a statement on the Rock during Pride Month as messages painted there left many in our community feeling harmed. MSU remains fully committed to continuing DEI Foundations to provide Spartans with a baseline understanding of the significance of diversity, equity and inclusion principles.
Congratulations to the Institute for Public Policy and Social Research for securing a $425,000 W.K. Kellogg Foundation grant, through 2023, to foster broader awareness of the need to address racial inequities. The award reflects the College of Social Science's commitment to cultivate an inclusive and welcoming college environment that celebrates a diversity of people, ideas and perspectives.
MSU also opened applications for students for the Apple Developer Academy in Detroit, part of Apple's $100 million national Racial Equity and Justice Initiative aimed to build the next generation of diverse leaders in the tech industry. Apple has set up similar academies around the world. The Gilbert Family Foundation, in partnership with the Rock Family of Companies, announced grant and networking support for the Developer Academy, which is the first in the U.S.
Finally, as we prepare to return to campus in the fall, I'd like to underscore the importance of promoting a culture of respect, dignity and empathy to our entire campus community. It takes all of us and I appreciate your dedication to creating a welcoming environment.

Jabbar R. Bennett, Ph.D. (
he/him
)
Vice President and Chief Diversity Officer