Give books, grow hope: stuff the library for MSU's Dr. Martin Luther King Jr. Celebration
December 8, 2021 - Erica Venton, Kelly Mazurkiewicz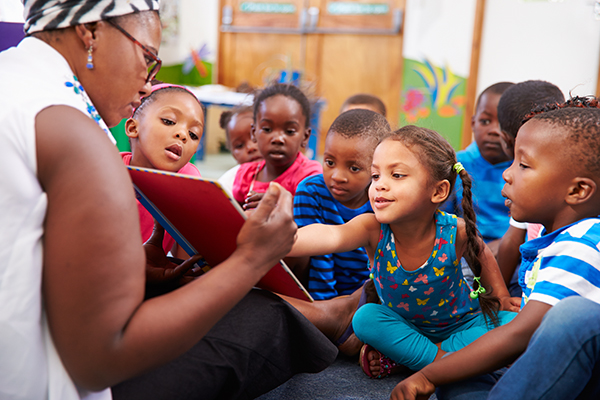 The Michigan State University Dr. Martin Luther King, Jr. Commemorative Celebration Planning Committee is hosting a virtual Stuff the Library event as a component of the 42nd week-long Annual Celebration. This year, the celebration will take place Sunday, Jan. 16 - Friday, Jan. 21, 2022. Leading up to this week-long event, the committee is partnering with Detroit Public Schools to fill libraries with books on topics of social justice and with characters representing diverse backgrounds.
"Our goal is to raise awareness, and promote books with a diverse representation of people and topics," said project co-creator Jaimie Hutchison, deputy director at the MSU WorkLife Office. "We want to get books into the hands of children in the Detroit Public Schools who are ages 0-18." 
Last year the virtual Stuff the Library event raised $4,331 and 294 books for schools in Ingham County. This year's minimum goal was set at $7,500 and at least 600 books, which will be sent to the Detroit Public Schools and shared among the various libraries within the school district. 
Participation is easy 
Shop

for books from the

Amazon wish list

and ship the book to the donation collection point address saved with the Amazon Wishlist. Books will be dispersed to local schools and organizations. Or shop a Black Indigenous People of Color (BIPOC) owned bookstore or local book store like these

bookshop.org

,

https://www.liberationstationbookstore.com/

The Amazon list can still be referenced or you can choose a book of your liking that fits the theme

Drop

the books in the mail and send them to the WorkLife Office, C/O MLK Stuff Library, 479 West Circle Drive Linton Hall, Suite 116, East Lansing MI 48824 (note: this address is for mail only, this is not a drop off location) or drop them off at the MSU Library 

Or Donate

funds digitally through

Crowdpower

 
Stuff the Library is part of a larger array of events happening during the Dr. Martin Luther King Jr. Commemorative Celebration, which was founded in 1980 when a graduate student at MSU founded the Committee Commemorating Dr. Martin Luther King, Jr. The Office for Inclusion and Intercultural Initiatives began coordinating MLK activities at MSU in 2000. 
The deadline for donations is January 25, 2022. 
Learn more about the Stuff the Library program.