Thanksgiving – a Complex Tradition – Impacts Students in Different Ways
November 22, 2022 - Henry Mochida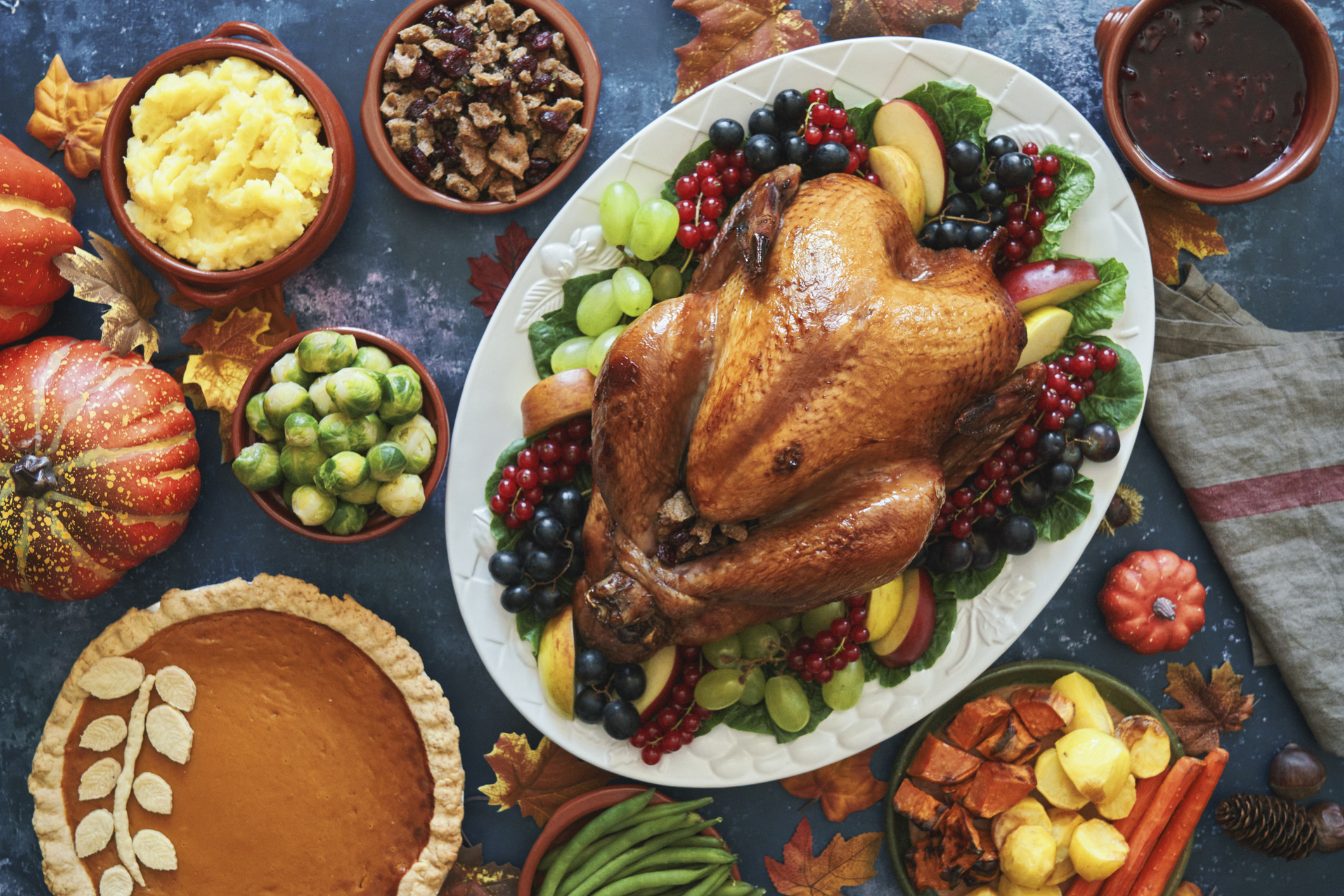 For many Native Americans, the Pilgrims' entry into their homeland was a day of mourning, rather than a moment of giving thanks. This notion of the holiday is at odds with how it has been celebrated (and taught) as a time to express gratitude in the spirit of peacefully sharing culture and food with loved ones. Yet, the idea of Thanksgiving is rooted, not in giving thanks, but in historical violence and bloodshed. 
It was the Wampanoag in 1621 who helped the first Puritans plant crops, forage and survive. However, the first official mention of a "Thanksgiving" celebration occurred in 1637, after the massacre of an entire Pequot village. 
Since 1970, Indigenous people and allies have gathered in Plymouth to commemorate a National Day of Mourning on the U.S. Thanksgiving holiday to remember the genocide, the dispossession from lands and the erasure of cultures. It is a day of remembrance and protest against the racism and oppression Indigenous people continue to experience worldwide. 
"Native people have been in the Americas for thousands of years prior to the arrival of Europeans," said Kristin Arola, interim director of American Indian and Indigenous Studies and Karen L. Gillmore Endowed Associate Professor of Professional and Public Writing in the Department of Writing, Rhetoric and American Cultures, College of Arts & Letters. 
"Having history start with a peaceful hand-off of America is a sanitized story about Indigenous people conceding to colonialism," said Arola, who is a first-generation descendent of the Keweenaw Bay Indian Community. 
It wasn't until industrialization in the 20th century that Thanksgiving was used to promote the assimilation of millions of U.S. immigrants. The myth of the First Thanksgiving meal – the harvest celebration of 1621 – has been taught in American schools for over 150 years. But that is changing. 
"Higher education is critical to understanding how and why false narratives of Thanksgiving have been presented to us to be able to change the course ahead," said Vice President and Chief Diversity Officer Jabbar R. Bennett, Ph.D. 
One way MSU has been shifting direction is in recognizing the role it played in the systematic seizure and dispossession of land from Native Americans as a land-grant college. As MSU makes efforts to review its origin story, it is also important to explore how Thanksgiving celebrations can help increase the awareness of First Peoples. 
Residence Education and Housing Services, or REHS, offers educational resources for learning about the National Day of Mourning including a slide deck and an activity sheet that is available for faculty and staff. 
According to Eduardo Olivo, associate director of diversity, equity and inclusion in REHS, "Thanksgiving is a learning opportunity. We are all on a journey of expanding our knowledge of why Indigenous people called for a National Day of Mourning." 
Juan Flores, coordinator in the Office of Cultural and Academic Transitions, said, "When celebrating this year, it is important to remember that much of our Thanksgiving recipes are made with indigenous foods: turkey, corn, potatoes, beans, pumpkins and cranberries.  
The 20th Annual MSU Thanksgiving Unity Dinner on Thursday, Nov. 24. The dinner, served from noon – 2 p.m. in classrooms (241 Brody W., East Lansing, MI 48824) in Brody Hall, is for students that are unable to return home for a meal with family and friends. In addition, soaring food prices can make it cost-prohibitive to find affordable options.
The Unity Dinner will offer a wide range of traditional and non-traditional menu options from several cultural backgrounds. Food selections will include halal and kosher options. 
Many in MSU's community are not familiar with the traditions of Thanksgiving and this year's experience may be the first for international members.
"International students make up nearly 10% of MSU's student population, and many will remain on campus while their peers leave for the holiday," said Anjam Chaudhary, diversity, equity and inclusion programs coordinator in International Studies and Programs. "Offerings like the Unity Dinner create a sense of community to help students feel welcome and included at MSU." 
Thanksgiving provides a break from classes, but it also marks the beginning of the holiday season when many members of the LGBTQIA+ community experience increased anxiety, stress and depression. 
"Some students may not be out at home but are out on campus, so they have to face uncomfortable or even dangerous situations," said Morgan Doherty, coordinator at The Gender and Sexuality Campus Center, or GSCC. 
Centers like GSCC offer a space for students to relax, find community and process their emotions before breaks like Thanksgiving when there can be limited services. 
Students staying on campus for the long weekend should make plans to have meals outside of the dining halls. All residential dining will close at 3:30 p.m., on Wednesday, Nov. 23. Normal dining hours will resume at 4:30 p.m., Sunday, Nov. 27. Students can view dining hours at eatatstate.msu.edu.