Costume Selection Matters
October 25, 2021 - Henry Mochida, Beth Brauer and Bethany Balks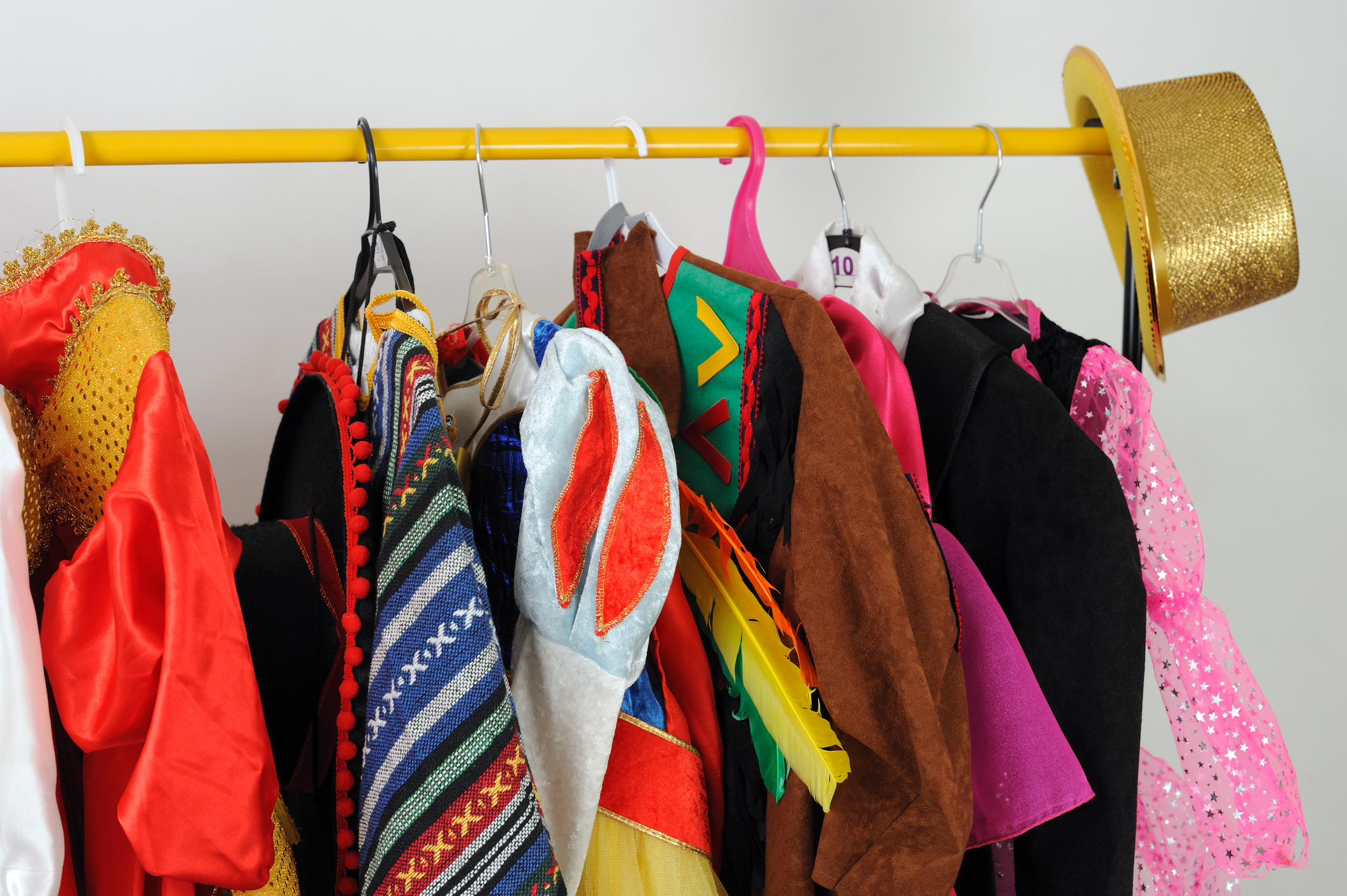 For many visible and invisible identities, Halloween summons more than ghouls and goblins. While most think of Halloween as a time to dress in costume and celebrate all things spooky, it also can become a breeding ground for racist, sexist, culturally insensitive and biased behaviors.
Halloween can be an opportunity to creatively dress and decorate, but experts say it's important to consider how costumes that portray specific groups of people in demeaning ways — as criminals, hyper-sexualized and or grotesque caricatures — can perpetuate harmful stereotypes.
"Misrepresentation and acts to dehumanize others have long been a way for certain groups to exercise racial superiority," said Dennis Martell, director of Health Promotion. "When we dehumanize others, we position ourselves to justify and accept other forms of violence such as sexual assault and murder."
Discriminatory representations are not limited to race and ethnicity. Marginalized groups can become a target if people are given a pass to assume a new identity. 
"Historically, members of racial and ethnic, as well as sexual and gender minority communities, have been ridiculed and portrayed as deviant, lazy, sub-human and unintelligent," said Dr. Jabbar R. Bennett, vice president and chief diversity officer. "When people dress in costumes that portray such negative images, it gives credence to these stereotypes."
Furthermore, costumes can elicit trauma if they poke fun at the experiences of historical harm, bigotry or displacement.
"It is crucial to avoid costumes that mock or show insensitivities around traumatic experiences," said Dr. Genyne L. Royal, assistant dean for Student Success Initiatives and director of the Neighborhood Student Success Collaborative.
Some of those experiences Royal mentioned include avoiding costumes that reference:
pandemic victim
blackface
Holocaust victim
cultural stereotypes
body-shaming and objectifying
Islamophobia
transphobia
mental illness
sexual harassment
homelessness
national tragedies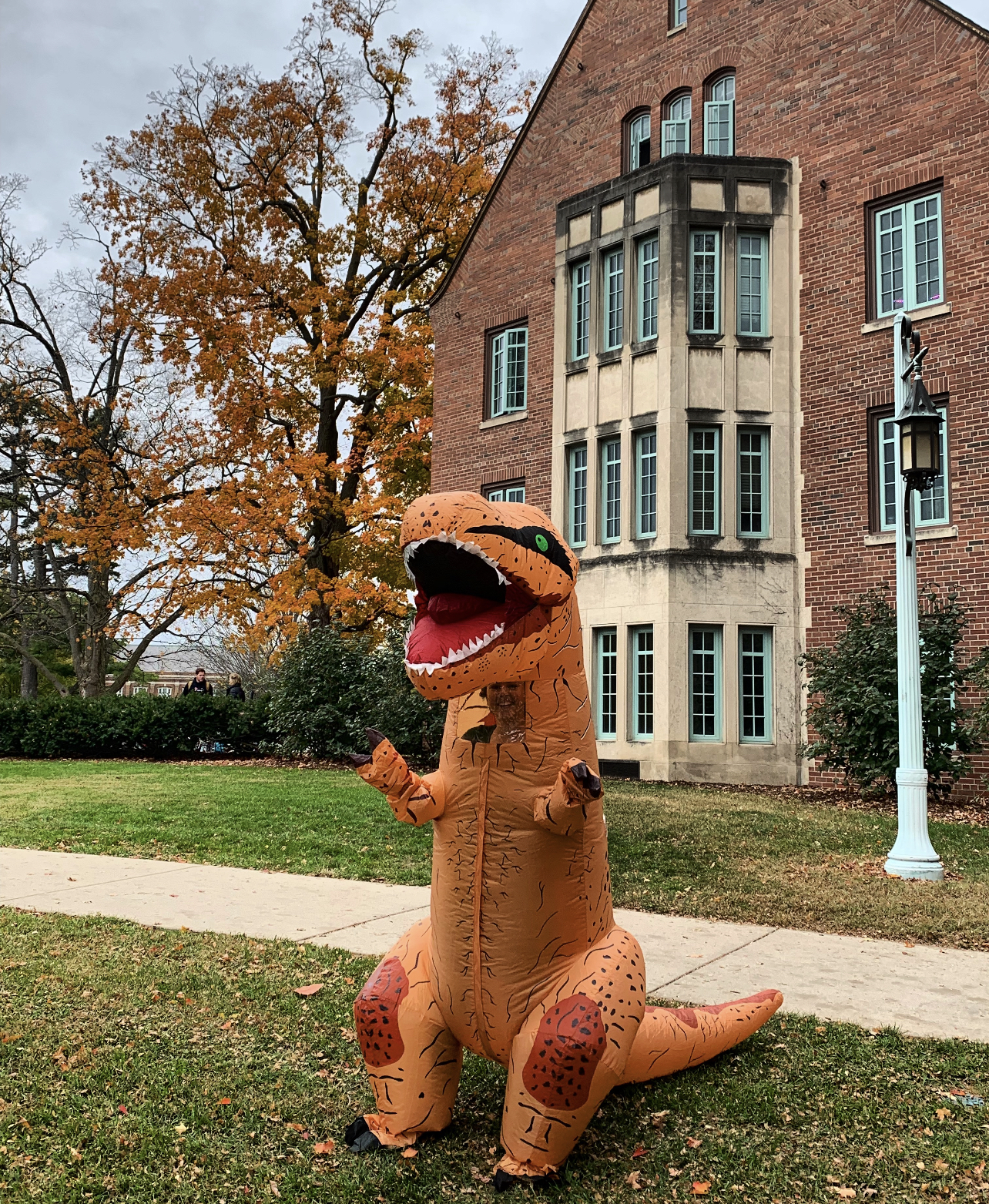 While it's true that some culture-specific costumes are not intended to hurt and harm, assuming another group's identity may do just that.
"Costumes that demoralize other cultures are not actually all in good fun," said Eduardo Olivo, associate director of diversity, equity and inclusion in MSU's Residence Education and Housing Services. "Someone's culture should not be someone else's costume."
"I have seen many non-Mexican individuals applying calavera makeup as a Halloween costume without knowing the cultural significance of el Día de los Muertos," said Varshini Arcota a senior in the School of Criminal Justice.
"Cultures are not costumes; marginalized people carry the hardships coming with their identities every day of the calendar, and cannot simply shed our identities after Halloween night. My peers should reflect on what a costume signifies and consists of to make wise decisions about dressing up," said Arcota.
Experts suggest considering the following questions when selecting costumes this season:
What does my wearing of the costume convey?
Does the costume challenge or misrepresent my value system?
Might this costume perpetuate harm or violence that a group has experienced?
Does this costume reference a certain culture or identity and, if so, is it mine to claim? 
"MSU offers a number of resources that are available to support a safe and healthy educational living and learning environment," said Maggie Chen-Hernandez, director of the Mosaic Multicultural Unity Center.
MRULE Roundtable Discussions are one of the programs at Mosaic, which offers weekly conversations that allow participants to immerse in cultural learning to get to know the diverse communities at MSU.
Other resources are available on campus for reporting harassment and discrimination and mental health counseling services for students and employees, as well as methods for interrupting bias and apologizing or materials for leading an effective discussion on the topic.
Enjoying opportunities to socialize in costume can be fun, and it can even be educational when people are encouraged to shift from a culture of appropriation to cultural sharing. 
"Our entertainment should not ride on the heels of someone else's suffering," said Suchitra Webster, community liaison at MSU. "And costumes that misappropriate can be very hurtful and damaging. There are many opportunities for cultural learning at MSU and it doesn't need to start with a misstep on Halloween."