Our Inclusive Heritage Timeline
Michigan State University was founded more than 160 years ago on the ideals of the democratization of education and knowledge—of making a quality education accessible to all.
Now one of the top research universities in the world, Michigan State's pioneering spirit and continued commitment to our core values of quality, inclusion and connectivity are stronger than ever.
Below are a few milestones that highlight the university's inclusive history.
1855: Opening doors
Michigan State University opened its doors as the Agricultural College of the State of Michigan. The institution was founded on the ideals of democratization of knowledge—empowering ordinary people through education that was good enough for the proudest yet open to the poorest, which soon became a model for the nation.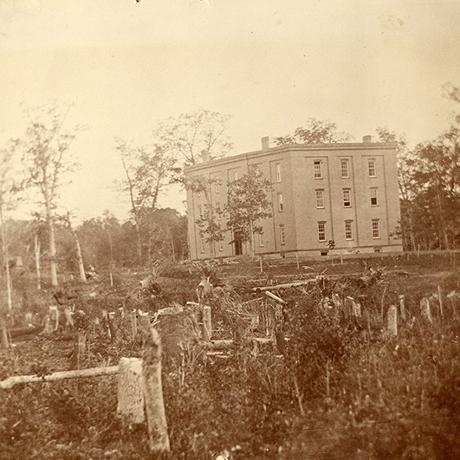 1870: MSU welcomes women
Ten female students enrolled at what was then the State Agricultural College. Ranging in age from 16 to 23, they were among the first women admitted to any college in Michigan.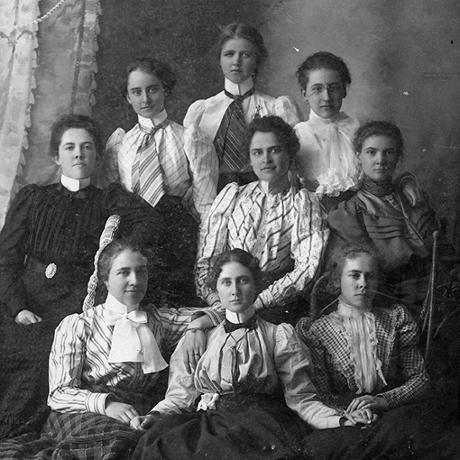 1873: International students enroll
Four international students enrolled at the institution: two students from Japan, one from Holland, and one from Canada. Early international students intended to use their education to improve agricultural practices in their native homeland.
1879: First woman graduate
Eva Diann Coryell became the first woman to graduate from the college. She majored in agriculture and fulfilled the same requirements as men, including labor.
1891: First female instructor
Linda E. Landon became the first female instructor at the State Agricultural College. She served as the librarian from 1891 to 1932 and taught English composition. Landon Hall is named in her honor.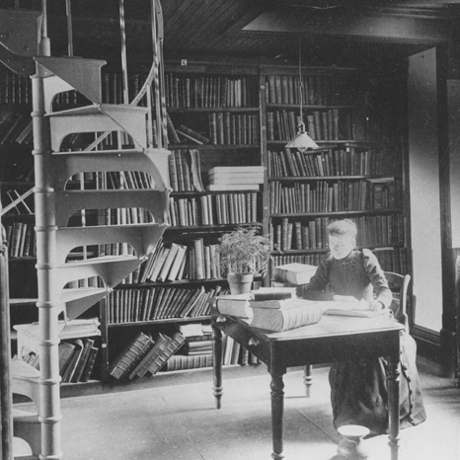 1904: First African American graduate
William O. Thompson from the class of 1904 was the first known African American graduate of what was then the State Agricultural College.
1907: First female African American graduate
Myrtle Craig (Mowbray) from the class of 1907 was the first African American woman to graduate from the institution, receiving a bachelor of science in home economics. She was handed her diploma by President Theodore Roosevelt, an honored guest visiting campus, and went on to pursue a career as an educator.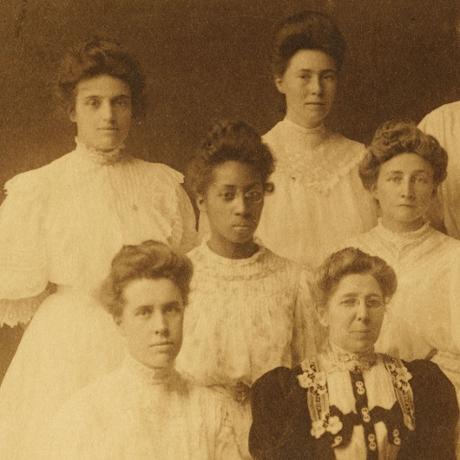 1913: Athletes break barriers
Gideon "Charlie" Smith was one of the first two African American student-athletes in the country to play college football and one of the first to play professional football. He helped the MSU football team earn its first win against the University of Michigan in 1913. He was named to the Michigan State Athletics Hall of Fame in 1992.
1930s: Assistance for the visually impaired
As part of the university's tradition of community outreach, the Campus Resource Center and the Tower Guard service organization launched a reading program for blind persons.
1939: Jewish student organization founded
The Hillel Jewish student organization and the Lester and Jewell Morris Hillel Jewish Student Center were founded at MSC.
1940s: Access for the disenfranchised
During the administration of President John Hannah, MSU became the first university in the nation to accept American-born Japanese students during WWII.
1945: The International Center opens
The International Center opened, serving as a meeting place for students from many countries. The current International Center was built in 1964 replacing older wooden buildings.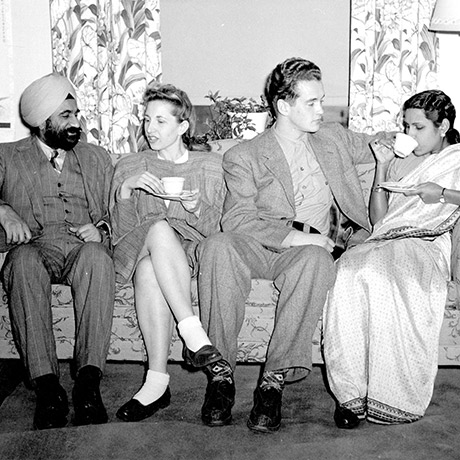 1948: First black faculty member appointed
David W. Dickson was appointed to the English department faculty. His course on the Bible as literature is remembered as one of the most popular offered by the department.
1953: History on the football field
Former Michigan State football player Willie Thrower became the first African American to play quarterback in the National Football League.
1956: A global university
International Programs was established and along with it the position of dean—the first such position in the country. Later renamed International Studies and Programs, the unit's purpose was to initiate, coordinate, and otherwise support internationally related activities throughout the university.
1957–1964: Hannah leads the Commission on Civil Rights
President Dwight D. Eisenhower named MSU President John Hannah as the first chairperson of the U.S. Commission on Civil Rights. The panel went on to hold high-profile public hearings around the country to bring civil rights violations in housing, voting, and education to light. Those activities paved the way for important laws seeking to guarantee equal rights under the law.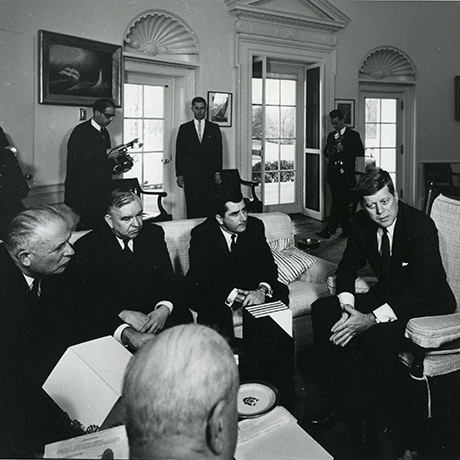 1965: Martin Luther King Jr. visits campus
On February 11, 1965, more than 4,000 students and community residents attended a campus visit and lecture by the Rev. Martin Luther King Jr., who came to MSU to kick off a fundraising drive for the Student Educational Project (STEP). The STEP program—the first all student-administered educational outreach program of its kind in the country—sent student and faculty volunteers during the summer of 1965 to assist Rust College in Holly Springs, Mississippi.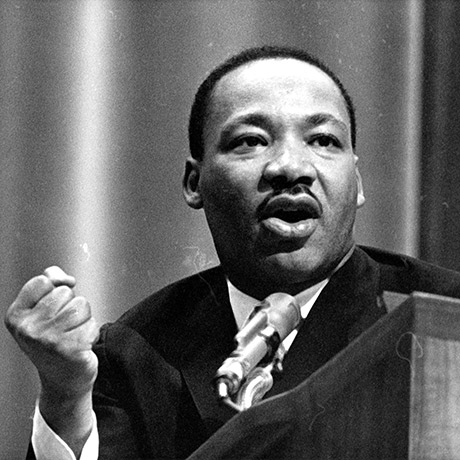 1966: Game Changers - How MSU changed college football forever
The 1966 Michigan State University football team won a national championship, but its most important legacy was its role in the integration of college football.
1967: First university ombudsperson appointed
MSU became the first university in the nation to appoint an ombudsperson who was charged with protecting student rights and responsibilities.
1970–77: MSU's first African American president
Clifton R. Wharton was elected MSU's 14th president, making him the first African American president of any major university in the United States.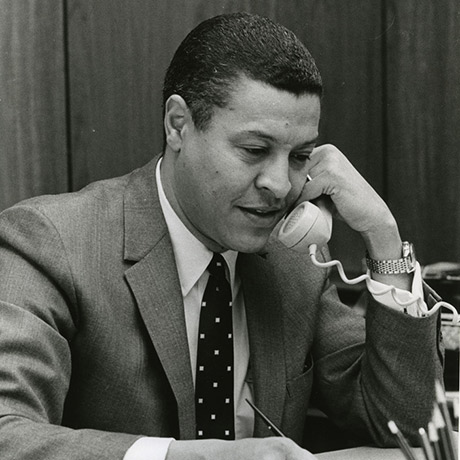 1972: Diversity in athletics administration
Three African American MSU administrators were the catalysts for the establishment of a Big Ten equal opportunity committee, encouraging the appointment of blacks to administrative positions. Further recommendations were agreed to by MSU Executive Vice President Jack Breslin, encouraging the appointment of more black officials, coaches, and trainers in the Big Ten conference.
1972: A leading educator of women
MSU ranked first in the nation in the number of women enrolled on a single campus.


1972: A voice for students with disabilities
MSU established the Office of Programs for Handicapper Students (now the Resource Center for Persons with Disabilities)—one of the first in the United States.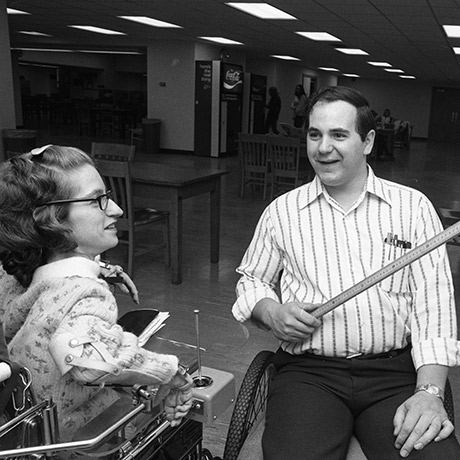 1972: MSU welcomes migrant workers
MSU trustees opened the door to sons and daughters of Michigan migrant workers by approving a plan that made students eligible for in-state tuition, provided their parents were employed for a minimum of two months each year for three of the past five years.
1974: A leader in physical rehabilitation
Michigan State was selected by 50 representatives from health agencies, government, and industry to develop the first network of international rehabilitation centers based on its leadership in disability programs, research, and international outreach.
1981: MSU collaborates with indigenous peoples
The Native American Institute was established to aid North American Indian organizations. The institute collaborates with tribes on research and educational initiatives and provides information about American Indians and tribes to policy makers and the general public.
1985: A leading educator of female medical students
MSU was the first coeducational university medical school in the nation with a class consisting of more than 50 percent women.
1989: Research benefits Latino communities
The Julian Samora Research Institute was established to be the premier research institute committed to the generation, transmission, and application of knowledge to serve the needs of Latino communities in the Midwest.
1992: First Big Ten female athletics director
Michigan State was the first university in the Big Ten and the second in the nation to select a female athletics director, Merrily Dean Baker.


1993: First female provost in the Big Ten
MSU was the first university in the Big Ten to select a woman, Lou Anna K. Simon, as provost.
1994: A safe place
Former MSU first lady Joanne McPherson led the establishment of MSU Safe Place, the nation's first on-campus domestic violence shelter.
1995: First African American Big Ten athletics director
Merritt Norvell was appointed Michigan State's 18th athletics director, the first African American athletics director in the Big Ten.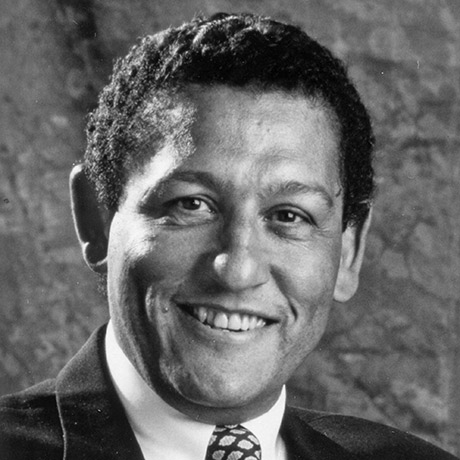 2005: First female president
Lou Anna K. Simon was appointed the university's first female president. She's served in a variety of roles, including provost and vice president for academic affairs.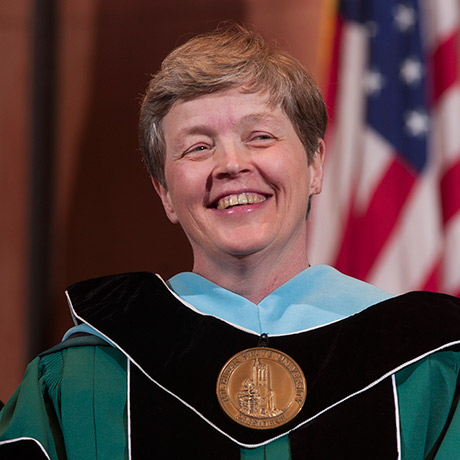 2005: Adapted sports for all abilities
MSU held the first annual Adapted Sports Festival to promote awareness of recreational sports for persons with disabilities. People of all abilities and all ages competed in wheelchair hockey, wheelchair basketball, hand-cycling, power soccer, swimming, tennis, and weight training.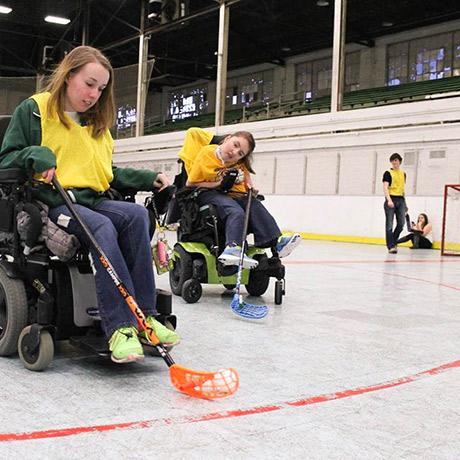 2006: Committed to underrepresented students
Michigan State and three other state flagship universities announced the Michigan-Louis Stokes Alliance for Minority Participation program, a federal initiative designed to attract and retain underrepresented minorities to the fields of science, technology, engineering, and math, and to prepare them for entry into graduate programs.
2007: MSU expands Chicano/Latino studies
MSU launched the first doctoral program in Chicano/Latino studies in the Midwest and only the second in the nation.
2007: Gender examined on a global scale
The university established the Center for Gender in Global Context. This unique program emphasizes women and gender in a global context, with distinctive programs that promote teaching, research, and outreach relevant to 21st-century concerns.



2007: A community-engaged university
The Carnegie Foundation for the Advancement of Teaching selected MSU as one of the first universities to be designated as a "community-engaged university" using its Community Engagement Classification, which recognizes curricular engagement as well as outreach and partnerships.
2008: New ways of communicating
A new immersion experience was established in which students lived in a residence hall environment where American Sign Language was the primary mode of communication.
2008: Advancing faculty
MSU was awarded a five-year, $3.98 million ADVANCE grant from the National Science Foundation for the Advancing Diversity through Alignment of Policies and Practices (ADAPP) project, which is designed to increase the representation and advancement of women in academic science and engineering careers.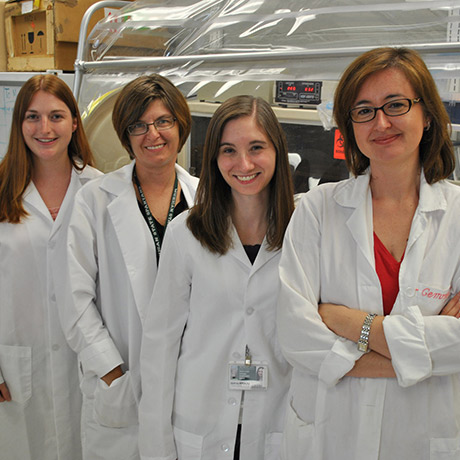 2009: The value of diversity
Michigan State was recognized by U.S. News & World Report's 2009 edition of America's Best Colleges as being among the best national universities for economic diversity, campus ethnic diversity, and enrolling the most international students.
2009: National Role Model Award
MSU received the National Role Model Institution Award from Minority Access, Inc. for its exemplary efforts in and commitment to having a diverse groups of researchers.
2012: Providing education to disadvantaged
Michigan State University partnered with The MasterCard Foundation on its $500 million education initiative, The MasterCard Foundation Scholars Program, which provides talented, yet financially disadvantaged youth—especially those from Africa—with access to high-quality education.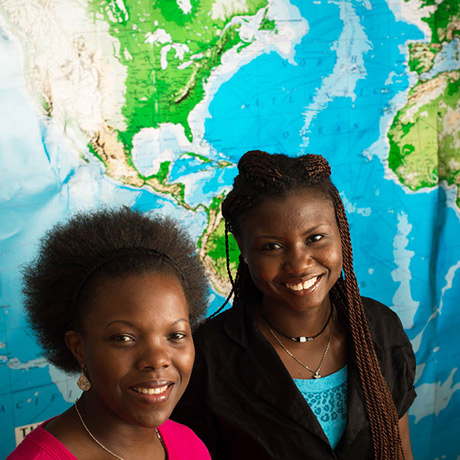 2012: Recognizing MSU's commitment to diversity and inclusion
Michigan State University was named one of the first recipients of the Higher Education Excellence in Diversity award from INSIGHT Into Diversity magazine for demonstrating an outstanding commitment to diversity and inclusion.
2013: MSU named military friendly school
MSU was named a Military Friendly School by G.I. Jobs magazine. The recognition honors the top 15 percent of colleges and universities that are doing the most to embrace America's military service members, veterans, and spouses as students and ensure their success on campus. MSU continues to hold the distinction.
2014: Expanding study abroad opportunities
MSU joined Generation Study Abroad, a national effort to increase study abroad participation particularly among first-generation and minority students. MSU's participation represents the university's ongoing commitment to prepare students to become engaged, global citizen-scholars and leaders.


2014: Project 60/50 encourages conversation
Project 60/50 was launched to celebrate the anniversary of Brown v. Board of Education and the 50th anniversary of the Civil Rights Act of 1964. Events engaged the MSU campus and greater community in a broad range of civil and human rights conversations.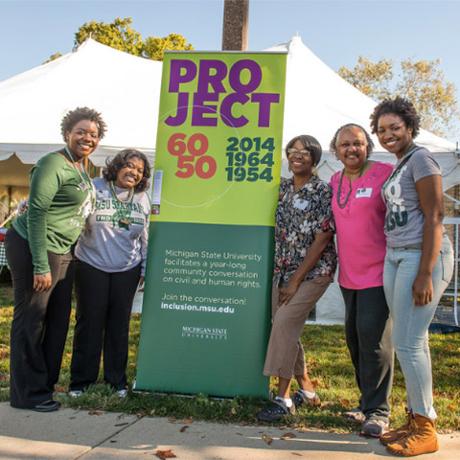 2015: New police unit
The Michigan State University Police formed an Inclusion and Anti-Bias Unit, committed to proactively addressing police and community-related issues associated with bias. The unit is one of the first of its kind for a university police force.
2015: An international campus
MSU ranks ninth in the nation—and first in Michigan—in total international student enrollment with 8,146 students in the 2014–15 academic year, continuing its long record as a national leader in attracting international students to its campus.