CALL FOR PLAYWRIGHTS: Transforming MSU Playwriting Fellowship
$1,000.00 Stipend
APPLICATION DUE: Tuesday, September 21, 2021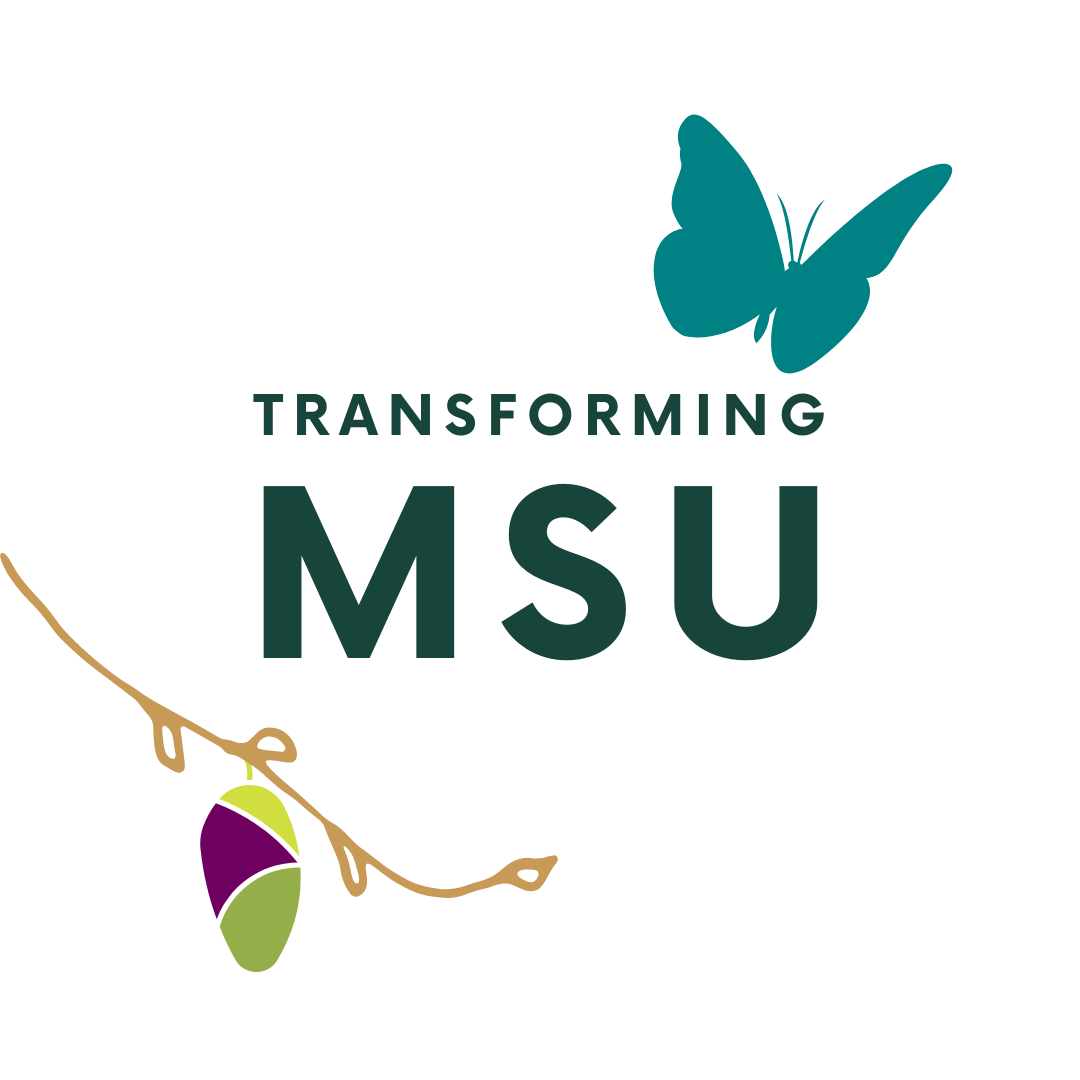 Are you a student who has an interest in social justice and a story to tell? Do you want to be a part of making MSU more diverse, equitable, and inclusive?  
Transforming Theatre Ensemble (TTE) is partnering with the Department of Theatre to develop and present a series of student-written and student-performed short plays that will be presented in showcase performances for members of the MSU community as a part of the Department of Theatre's '21-'22 theatrical season.
These short plays will have a continued life as a part of Transforming Theatre Ensemble's repertoire, and may be performed in the context of hybrid performance-workshops offered by the Office for Inclusion and Intercultural Initiatives for students, faculty, staff, and administrators at MSU.
What are the specifics & logistics?
The fellowship will last the duration of the 2021-22 academic year.

A stipend of $1,000.00 will be paid to each playwright. 

No theatre experience required. Just bring your curiosity about playwriting as a mode of storytelling. 

There will be some online events and some in-person events. 

Both undergraduate and graduate students are encouraged to apply.
What's the vibe?
The intention of the program is that we will share stories that move MSU in the direction of justice and liberation, as defined by each playwright.

The students' voices and agency as storytellers will be centered in this process. 

Inspiration, tools, and guidance will be offered, but playwrights have the autonomy to drive their own process and product in the direction they feel best serves liberation and justice at MSU 

We will strive to build a supportive community in which each playwright can develop their voice as a writer.
A timeline and sense of the time commitment (subject to change):
October 2021: Three writing workshop meetings; Approximately ten hours of reading, research & writing time.

November 2021: Two writing workshop meetings; Approximately ten hours of reading, research & writing time; Rough draft due; Optional opportunity to give input on casting.

December 2021: Reading of your play with actors over Zoom. Approximately ten hours of reading, research, and writing time.

January 2022: Second draft due; Two ensemble-building events with actors; Approximately five hours of writing time.

February 2022: A table reading of your play with actors and an invited audience that will provide feedback; Final writing workshop meeting with cohort of playwrights to debrief feedback; Approximately five hours of writing time.

March 2022: Third & final draft due; Ensemble-building event; One-on-one zoom check-in meeting with Artistic Director Lynn Lammers; Attend at least one rehearsal.

April 2022: Showcase performances of all pieces.
How to apply:
Due date: Applications will close on Tuesday, September 21, 2021.
Please send any questions to Transforming Theatre Ensemble Artistic Director Lynn Lammers at lammersl@msu.edu.