Susan Ewart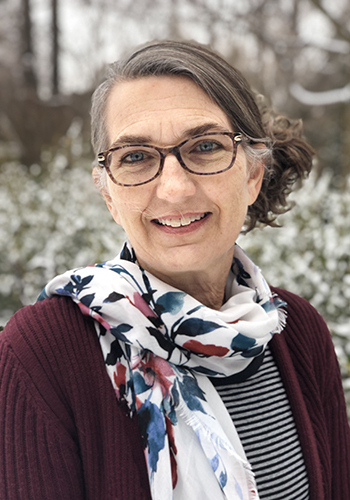 Dr. Susan Ewart zealously strives to empower individuals, advocate for equality, and strengthen diversity, equity, and inclusion (DEI) at the College of Veterinary Medicine (CVM), in her practice and in the programs she leads. She is highly deserving of the Excellence in Diversity — Individual award.
Ewart has demonstrated this in her leadership of the NIH-funded BRUSH summer research program, which has introduced almost 100 students from underrepresented populations to veterinary medicine and biomedical science. Also, she has initiated a series of town hall meetings titled "Tools for Tough Conversations on Racism," advised the MSU CVM BIPOC club, has been an active member of the CVM DEI committee since 2012, and many more activities. She has a knack for taking problems and turning them into learning opportunities and occasions for institutional improvement for MSU.
Additionally, Ewart has collaborated with the teams in Admissions, Student Life, and Inclusivity (ASI) with all its activities, including recruitment. She is passionate and action-orientated about diversifying incoming students in the veterinary medical program, CVM graduate programs, and at MSU generally. Ewart has also volunteered to participate in recruitment fairs targeting the recruitment of minority students, such as the Annual Biomedical Research Conference for Minority Students and Society for Advancement of Chicanos/Hispanics and Native Americans in Science. 
Ewart's initiatives have had a deep and lasting impact on individual students, faculty, staff, and the growing culture of the College of Veterinary Medicine. Ewart is awarded the Excellence in Diversity "Individual" award due to her inclusive attitude, her inquiring mind, her hard work, her determination, and her brave soul in tackling many of our largest challenges.