Quentin Tyler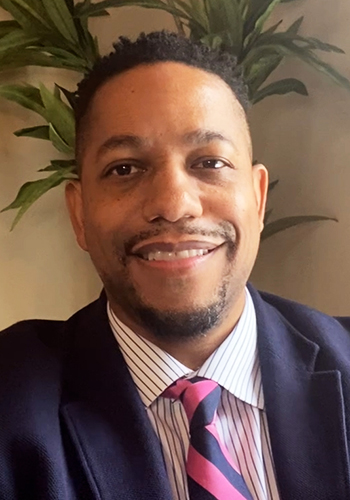 Since his appointment as the Associate Dean for Diversity, Equity, and Inclusion (DEI) for the College of Agriculture and Natural Resources (CANR), Dr. Quentin Tyler has been a pioneer for positive change within the college.
After his appointment in 2018, Tyler immediately created CANR's DEI Committee, which is responsible for recommending, reviewing, and evaluating policies and programs pertaining to DEI initiatives within the college, such as the "You Belong Here" and the "Intercultural CANR: Exploring our Spirit" initiatives.
These two initiatives help cultivate an inclusive and diverse environment within CANR. "You Belong Here" is an ongoing initiative that promotes intercultural events and news within the college, like the "First Tuesday" webinar series hosted by the Office of DEI. The "Intercultural CANR: Exploring our Spirit" initiative, hosted in March 2019, provided an opportunity for CANR faculty and staff to explore a variety of religious and spiritual practices through panel discussions and faith community tours.  
In addition to the creation of DEI initiatives, Tyler's commitment to fostering an equitable learning environment is evident through the time he's invested offering professional development and training sessions to campus, colleges, community, and industry partners. Since 2019, Tyler has delivered 40 training sessions across the campus community covering topics like microaggressions, bias, and privilege, which in turn has led to a shift in practices and procedures across the university. 
Tyler's effort to embrace DEI practices reaches beyond MSU and into the greater Lansing community. Tyler has served on the East Lansing Human Relations Committee, East Lansing Police Department Oversight Study Committee, and the Lansing Racial Justice and Equity Alliance. 
For his tireless commitment to cultivating an inclusive and diverse community within both MSU and the greater Lansing community, Dr. Quentin Tyler is awarded with the Excellence in Diversity "Individual-Emerging" award.