Latinx Film Festival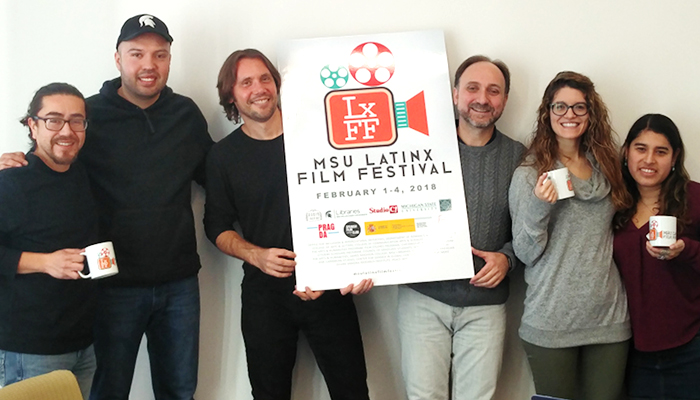 Since its creation in 2017, the MSU Latinx Film Festival (LxFF) has established itself as a leader in promoting Latinx, Latin American and Chicano culture at MSU. Founded and directed by Dr. Scott Boehm, Assistant Professor of Spanish, LxFF connects the MSU campus and the surrounding Lansing community by providing access to high-quality Latinx cinema and culture. 
From 2018-2020, LxFF brought together a richly diverse group of Latinx filmmakers and musicians from both the mid-Michigan area and across the country to discuss their films with local audiences. This sustained effort to diversify the cultural atmosphere at MSU hasn't gone unnoticed, as evidenced by grants received from Pragda—the world's leading educational distributor of Iberoamerican and Latinx films—and the Office for Institutional Diversity and Inclusion, as well as sponsorship from various MSU departments and programs. 
Jumping from 642 attendees in 2018 to 1,456 attendees in 2020, LxFF's impact has reached far beyond MSU and into the greater Lansing community. By establishing partnerships with the Lansing Public Media Center, WKAR, The Robin Theatre, Casa de Rosado, Celebration Cinema, and the East Lansing Public Library, LxFF has become a staple of the local cultural calendar. Spanning beyond the local scope, LxFF was recognized by the state of Michigan in 2020 through a sponsorship from the Michigan Film & Digital Media Office. 
LxFF's dedication to cultivating a more diverse cultural atmosphere at MSU and the capital area shines through in its timely, high-quality programming. By putting the ideals of diversity, equity and inclusion into action, LxFF has earned the Excellence in Diversity award.